Iraq
Ayatollah Sistani voices sympathy to Izadis over ISIL atrocities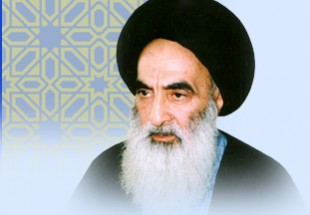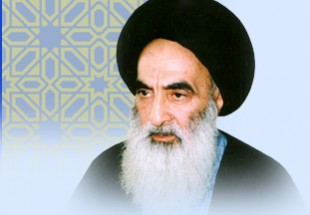 A delegation from the Izadi religion has visited the Shi'ite religious authority, Ayatollah Sistani in Najaf, Iraq.
A delegation from the Iraqi Kurdish Izadi (Yazidi) religion visited the Shi'ite religious authority, Ayatollah Sayyed Ali Sistani on Wednesday, September 10.
Prior to the arrival of the delegation, a source within Ayatollah Sistani's office stated: "Ayatollah Sistani will receive the delegation coming from Sinjar district where they will discuss the latest updates regarding the displaced families fled Mosul."
Sa'id Bey Murad, the Izadi's spokesman, travelled to the Iraqi holy city of Najaf to meet Ayatollah Sistani carrying a letter from the Izadi leader, Prince Tahsin Ali Bakr. He also announced that the Islamic State has killed more than 3,000 Izadis, pointing that this figure is expected to rise. He added that 1,000 women were sold in Mosul and in the Syrian markets, and 5,000 people, including 1,500 women, have been kidnapped and still with the Takfiri organization. Another 400,000 people have been displaced. Many of the women, including young girls, have been raped after being forcibly "married" to Takfiri terrorists. Many Izadis fled from the village of Sinjar into the mountains of northwestern Iraqi to escape the barbaric terrorists, but faced genocide, starvation and thirst there.
Another member of the delegation, Saeb Nayef held a press conference after meeting with Ayatollah Sistani, where he stated that the Izadi delegation carried a message of tolerance to Ayatollah Sistani from Prince Tahsin. "His Eminence was responsive to us and our ideas and he had comprehensive knowledge of the situation and about our religion. He also expressed his sympathy and sorrow over the attacks on members of our community, Nayef explained.
Nayef added that the Izadi delegation thanked Ayatollah Sistani for standing in solidarity with them and added that Ayatollah Sistani's sympathy shows that Izadi's do not have to leave Iraq in search of compassion.
"The Islamic State still about 400 girls as slaves and we asked His Eminence for aid and the Iraqi government to intervene to rescue and free them, as well as aid for the displaced that are in Iraq and Syria," Nayef added.