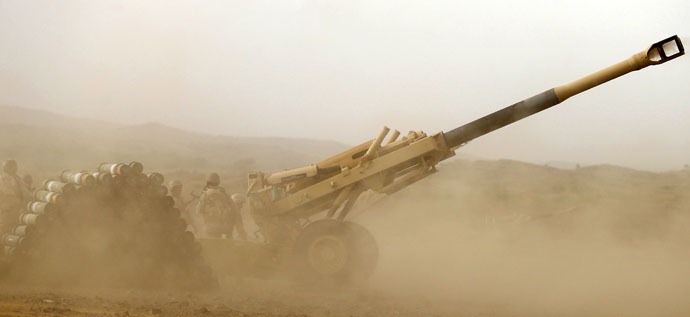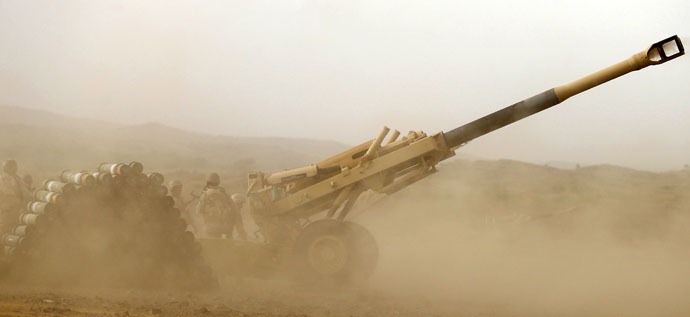 'Defeat of the Saudi regime from Ansarullah is already predictable as they cannot so easily exit from the Yemen quagmire,' Ayatollah Taskhiri said in address to Qom Seminary professors in support of the oppressed Yemeni nation.
He said that Saudi government requested Oman, the only Persian Gulf littoral country to join the coalition to attack the sovereign nation of Yemen, but, Omani government refrained.
He contrasted such moves with Ansarullah's ever-increasing might versus al-Qaeda and other Saudi mercenaries.
Taskhiri referred to the Saudi government's notorious plots aimed at uprooting the Zeidi Muslims in Yemen, saying the history of Yemen is intermingled tightly with Zeidi Muslims' culture and civilization.
'Resorting to the nastiest plots, the Saudi government has always tried to shut down the Zeidi seminaries in Yemen which promote authentic Islamic teachings,' he said.
He referred to the fast emergence of the anti-arrogance, anti-Zionism Ansarullah movement in Yemen as a turning point in the anti-colonialist, anti-despotism movement of the Yemeni nation that has urged the Saudi-backed president Mansur Hadi to flee Aden.
Backed by the US, Israel and Britain on the one hand and some Arab countries, on the other, Saudi Arabia launched a brutal, oppressive war against that pious, but poor nation, said the ayatollah.
Ayatollah Taskhiri criticized the Sudanese President Omar al-Bashir for joining the wrongdoers Saudi coalition just for money.
'Omar al-Bashir who once considered himself a defender of Islam and the Islamic Revolution, due to weak belief entered that shameful coalition to get money from the Saudis,' he said.