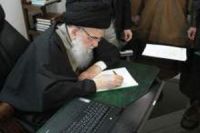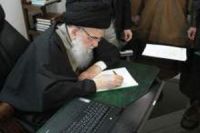 Ayatollah Seyyed Mohammad Hosseini Zanjani said the revolutions in countries like Bahrain and Yemen are rooted in the people's religion.
The grand Ayatollah said the Islamic awakening in the region is has strong roots and will not be undermined by despicable acts such as desecrating mosques and burning the Quran.
"The puppet regimes of the region who feel threatened by the Islamic awakening wrongly think they can maintain their rule by such outrageous measures. "
He said the Islamic revolution of the Iranian people 32 years ago is the main exemplar followed by the region's people in their uprisings.
"The uprisings in the region signifies that the era of despotic regimes has come to an end and that governments should be formed based on people's votes."
Grand Ayatollah Hosseini Zanjani went on to say that it is every Muslim's duty to support the uprisings.