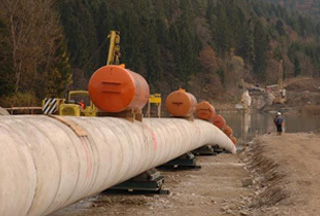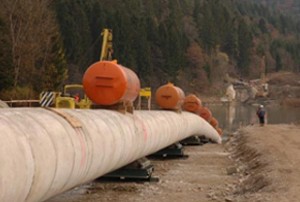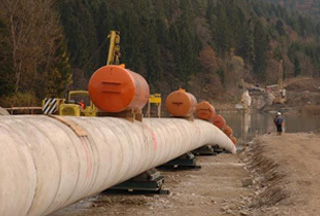 Azerbaijan's energy minister says Iran and Iraq should also be involved in the Nabucco pipeline for the strategic project to be undertaken.
In an interview published in UK newspaper Independent, Natiq Aliyev said the success of the €7.9bn Nabucco pipeline will be based on the participation of other gas-rich countries such as Iran and Iraq, as Azerbaijan could not produce all the required gas for the project.
Aliyev, however, claimed that tensions in Iraq and Iran would have to be dampened before joining the supply line.
"I think in a few years, when the Iran and Iraq situation is more stable politically, we will be able to implement the Nabucco project very speedily," he said.
The 3,300-kilometer pipeline will bring Caspian and Central Asian gas to Europe and is meant to reduce the European Union's dependence on Russian natural gas.
Aliyev added that the project's shareholders, including Austria's OMV and Romania's Transgaz, will not hit their target to start construction next year.
"I don't think construction will be in one or two years. Countries like Iraq, Iran and Turkmenistan need to join this project," he said.
In 2009, the US State Department's special envoy for Eurasian energy ruled out the possibility of Iran's participation in Nabucco, saying the gas pipeline consortium would reject Tehran's involvement.
"I don't think there would ever be an agreement at this point among the Nabucco consortium for Iranian participation at this time," Richard Morningstar said.