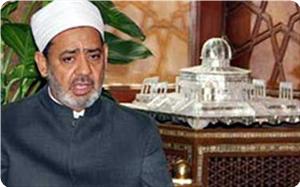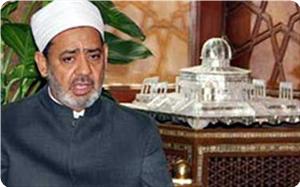 Grand Imam of Al-Azhar Sheikh Dr. Ahmed al-Tayeb held an emergency meeting on Monday with a delegation of Jerusalem Committee from the Arab doctors Union to discuss the current situation in the occupied Jerusalem and the Zionist Israeli violations in Al-Aqsa mosque.
The delegation included Dr. Jamal Abdul Salam, director of Jerusalem Committee of the Union and Dr. Jamal Amr an expert on Jerusalem archaeology, who briefed Sheikh Al-Azhar on the Israeli violations and attacks on Al-Aqsa mosque.
Dr. Abdul Salam revealed the Israeli recent incursions into Al-Aqsa mosque during Ramadan, and the arrest of the mosque's imam and some worshipers.
Sheikh of Al Azhar confirmed his support to Jerusalem and Al-Aqsa as the main Arabs and Muslims' cause, promising to continue the Egyptian and Azhar support to the Palestinian issue and Jerusalem and Al-Aqsa.