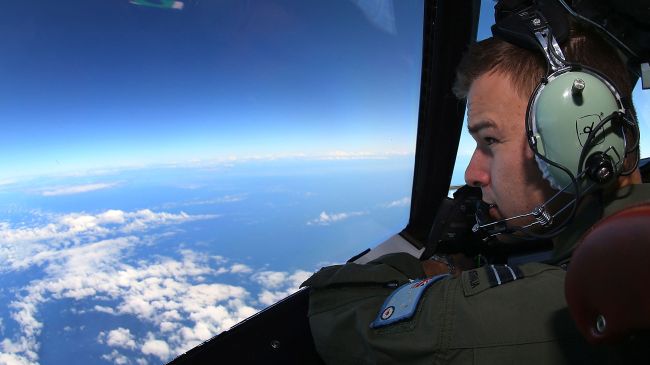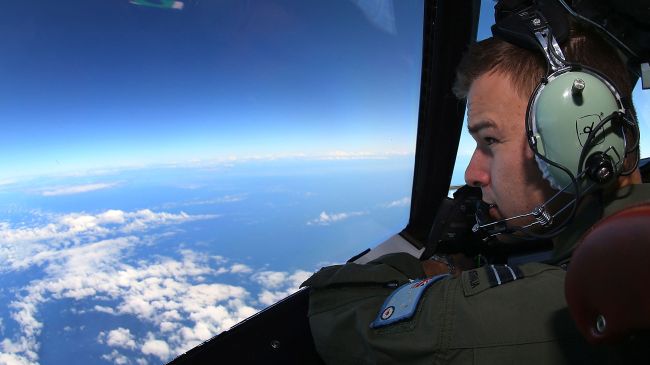 Foul weather conditions have forced into suspension search operations for wreckage from the missing Malaysia Airlines passenger plane.
The Australian Maritime Safety Authority (AMSA) said all planes that headed for the search area in the southern Indian Ocean earlier Thursday were now returning to Perth.
Ships were also leaving the area, which is about 2,500 kilometers (1,550 miles) southwest of Perth. The location was buffeted by heavy rains and strong winds that brought low clouds and reduced visibility.
The Malaysia Airlines Boeing 777-200ER went missing on its way from Kuala Lumpur to the Chinese capital, Beijing, on March 8, after taking off with more than 239 people on board.
Eleven planes and five ships had planned to scour the sea for objects from the aircraft.
Malaysia's Transport Minister Hishammuddin Hussein has said 122 new objects have been spotted, which could potentially belong to the plane.
Hussein said in a press conference in Kuala Lumpur on Wednesday that the objects were seen in images taken on March 23 by a French satellite.
The minister added that some of the objects appear bright and are possibly of solid material.
"This is another new lead that will help direct the search operation," media outlets quoted Hussein as saying.
Malaysia has already announced that the missing plane had crashed into the southern Indian Ocean and that all people on board had been killed.