Iraq
Middle East
Baghdad Dispatches More Forces to Central Iraq to Launch Huweija Liberation Operation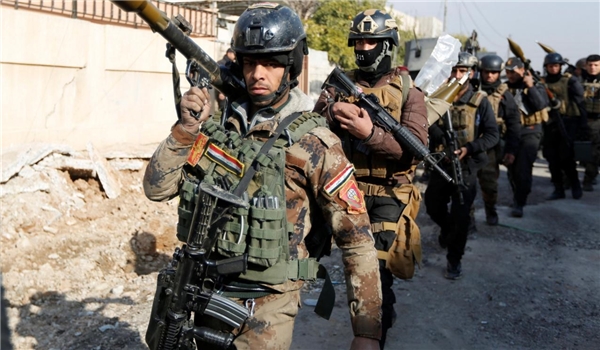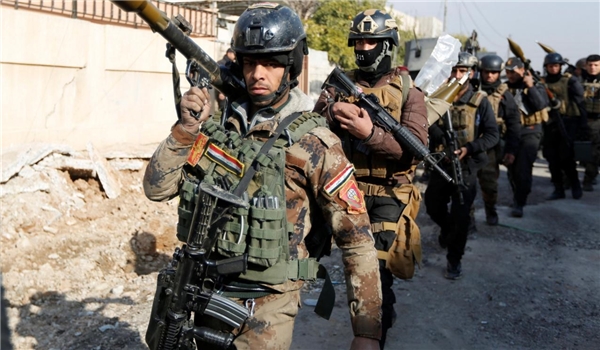 Iraqi Federal Police have sent more forces to Kirkuk to participate in the upcoming liberation operation of the town of Huweija codenamed Qademoun Ya Huweija against ISIL, an Arab media outlet reported on Saturday.
The Arabic-language Elam al-Harbi reported that the Iraqi Federal Police has forwarded more units from Baghdad to Kirkuk to join their comrades' upcoming large-scale operation to free Huweija from ISIL's occupation as soon as possible.
Also, Ali al-Hosseini, the spokesman for the Iraqi popular forces of Hashd al-Shaabi in the Northern flank announced his forces' readiness to participate in Huweija battle.
In the meantime, the Iraqi planes dropped thousands of leaflets in the region calling on people to leave ISIL-held regions.
Ahmad Khorshid, a member of Huweija Council, estimated that less than 2,000 ISIL terrorists are in Huweija.
Iraqi Prime Minister Haider Abadi announced on Thursday the complete liberation of Tal Afar city and the whole territory of the Nineveh Province from ISIL terrorists.
Abadi said as cited by local TV channel that Tal Afar, a strategically important city in Northwestern Iraq, which is located near the border with Syria, was liberated after being held by ISIL for some three years.
After the fall of Mosul, Tal Afar became ISIL's last stronghold in the war-plagued country.
The Iraqi government forces' operation to retake the city was kicked off on August 20.The city was seized by militants in 2014. Before the seizure, it was home to 750,000 people.
The Iraqi federal police announced the end of the military operation to liberate the city of Tal Far on August 26.