Palestine
World News
Bahr urges Palestinian factions to intensify efforts in support of prisoners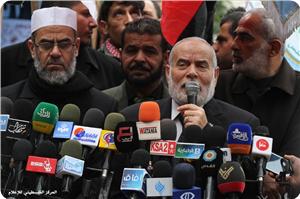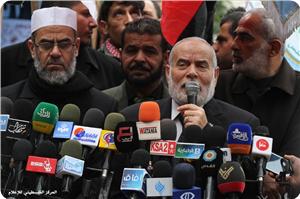 Ahmed Bahr, the first deputy speaker of the Palestinian legislative council (PLC), called on the Palestinian factions at home and abroad to make more efforts in support of the Palestinian prisoners and the hunger strikers in Israeli jails.
"The Palestinian national and Islamic factions have to intensify their activities in order to support the prisoners and extract their freedom," Bahr stated in a rally staged on Tuesday by Wa'ed society for detainees outside the office of the UN high commissioner for human rights in Gaza.
He urged Egypt, the broker of the prisoner swap deal, to assume its obligations towards the ex-detainees, who were rejailed after their release as part of the swap deal.
"We will not stay silent on Israel's aggression against the prisoners and the Palestinian people, and the Israelis will be held accountable for their wrongdoing," he stressed.
In a related context, dozens of teachers and students at Salahuddin school of Halhoul town, near Al-Khalil city, decided to go on hunger strike inside a sit-in tent in their school in solidarity with the hunger strikers in Israeli jails.
Some of the participants said the school suspended its participation in the strikes of the union of teachers in order to partake in this solidarity hunger strike.