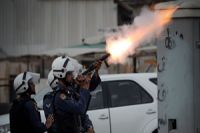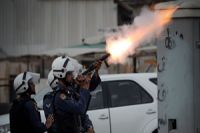 Bahrain's main opposition group al-Wefaq has censured a decision by the Arab League to establish a human rights court in Manama, saying the Persian Gulf kingdom is the 'black hole of human rights.'
On Wednesday, the al-Wefaq movement said designating the Manama regime to host the tribunal casts doubt on the credibility of the institution.
The group said: "Al-Wefaq revealed that there are more than 55 types of human rights violations that have been perpetrated by the regime in Bahrain against citizens, including natural and fundamental human rights", adding, "This entrenches the idea of Bahrain being the human rights black hole."
The Arab League foreign ministers came up with the decision at a meeting in Cairo on September 1. The Al Khalifa regime has lauded the move as a recognition of its eligibly to host the pan-Arab court.
Human Rights Watch has also criticized the Arab organization for choosing Manama as the host city of such a tribunal.
Nicholas McGeehan, Persian Gulf researcher with Human Rights Watch, said: "The establishment of a glitzy new court won't disguise the fact that Bahrain has a dismal and worsening record in that regard."
The Manama regime's human rights record has come under scrutiny over its handling of anti-regime protests that erupted across the Arab country in early 2011.