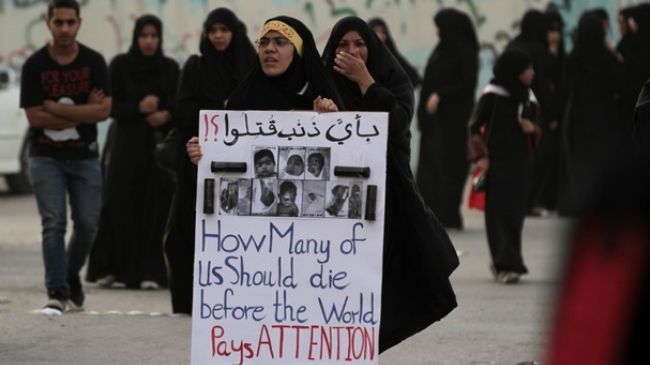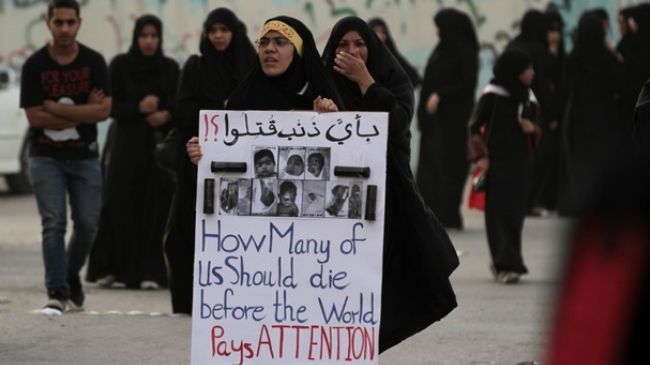 Bahrain's public prosecutors say they have charged eight police officers with torturing political prisoners who were arrested during a Saudi-backed crackdown on pro-democracy protesters.
"Five cases have been referred to special courts after charging eight policemen, including a lieutenant," the prosecution said in a statement published by the BNA state news agency on Monday.
The statement added that the charges range from "using torture to force a defendant to confess, to causing a permanent disability, as well as insults and physical assaults."
In February 2011, massive protests broke out in Bahrain, with people taking to the streets and calling for a constitutional monarchy — a demand that later turned into calls for the ouster of the monarchy.
The Bahraini government promptly launched a brutal crackdown on the peaceful protests and called in Saudi-led Arab forces from neighboring Persian Gulf states.
Dozens of people have been killed in the crackdown, and the security forces have arrested hundreds, including doctors and nurses accused of treating injured revolutionaries.
A report published by the Bahrain Independent Commission of Inquiry in November 2011 found that the Al Khalifa regime had used excessive force in the crackdown and accused Manama of torturing political activists, politicians, and protesters.
The protesters say they will continue holding anti-regime demonstrations until their demand for the establishment of a democratically elected government is met.