Bahrain
Bahrain cleric calls for 'gigantic' demo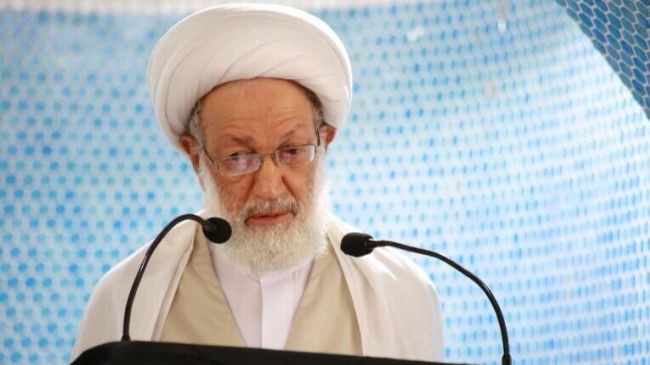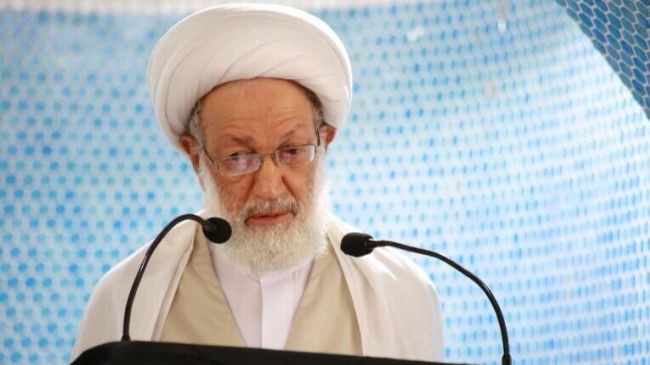 A prominent Bahraini cleric has called on people to hold a 'gigantic' anti-regime demonstration to call for implementation of political reforms in the country.
Sheikh Issa Qassim said during the Friday Prayers that "a rally is waiting for you tomorrow (Saturday). It is supposed to be expressive, effective and gigantic. Fully peaceful, highly civilized."
"The way to achieve the legitimate demands must be constant nonviolent with a significant level of effectiveness."
Several people were injured on Friday after Bahraini regime forces attacked protesters marking the third anniversary of the popular uprising against the ruling Al Khalifa family.
Witnesses said security forces fired tear gas and birdshot to disperse the peaceful demonstrators in several towns and villages including the capital, Manama. Over two dozen demonstrators were also arrested.
The violence occurred just hours before a planned protest at the iconic Pearl Square of Manama, the birthplace of the uprising.
On February 13, regime forces detained nearly 30 protesters in several villages around the capital on charges of "rioting and vandalism."
Amnesty International has voiced concern that the Manama regime might launch another heavy-handed crackdown to quell the protests.
The uprising in Bahrain began in mid-February 2011, with protesters calling for political reforms and a constitutional monarchy. However, the demand soon changed to an outright call for the ouster of the Al Khalifa family following its brutal crackdown on popular protests.
Scores of people have been killed in the crackdown, and security forces have arrested hundreds, including doctors and nurses. Dozens of demonstrators have also received jail terms for attending street protests.