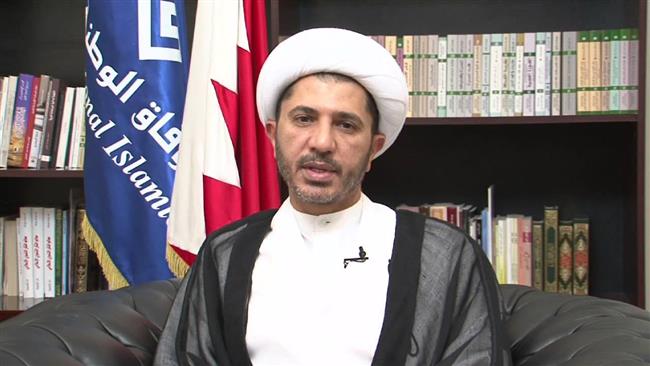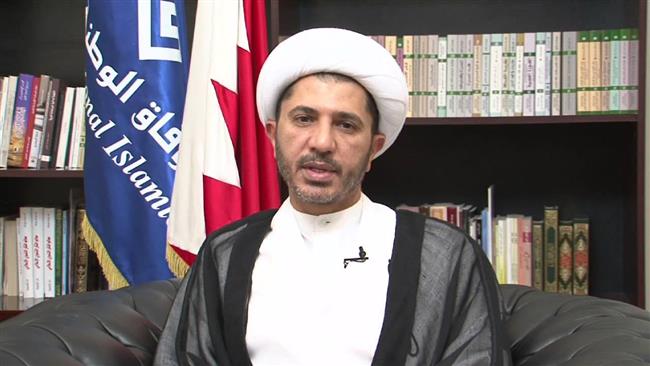 The Bahraini regime has sentenced prominent Shia cleric and opposition leader, Sheikh Ali Salman, to four years in jail.
A court in Bahrain on Tuesday acquitted Sheikh Salman of the charge of seeking regime change and instead convicted him of other charges, including collusion with foreign governments and instigating unrest.
"The regime is pushing toward aggravation and issued a sentence of four years for the Bahraini opposition leader, Sheikh Ali Salman," the al-Wefaq party said on its official Twitter account.
The Manama regime arrested Sheikh Salman, the head of the country's main opposition bloc, al-Wefaq National Islamic Society, last December, shortly after he called for serious political reforms in the Persian Gulf country following his re-election as the secretary general of al-Wefaq.
The 49-year-old has strongly denied the charges against him, emphasizing that he has been seeking reforms in the tiny island kingdom through peaceful means.
In a statement released on Monday, Amnesty International called on Bahraini authorities to release the prominent Shia cleric "immediately and unconditionally."
Amnesty also described Salman as "a prisoner of conscience detained solely for peacefully expressing his views."