Bahrain
Bahrain demonstrations continue for 20th consecutive night in solidarity with jailed activists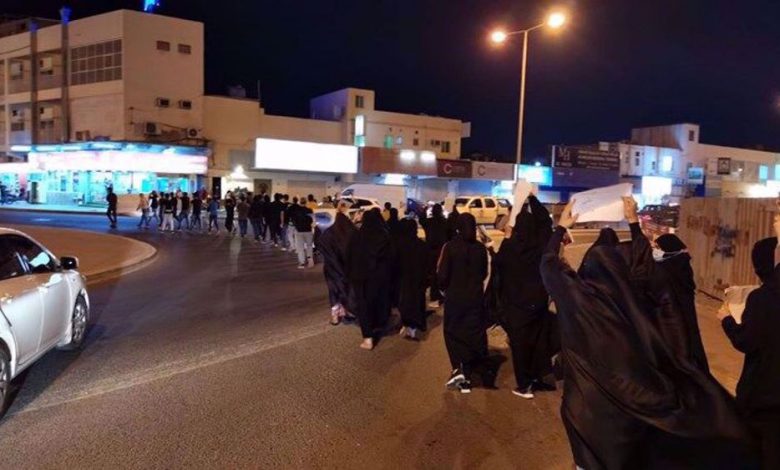 Bahrainis have rallied for the 20th night to reiterate their call for an immediate and unconditional release of political inmates amid concerns over the alarming situation of the country's prisons in light of the coronavirus outbreak.
The demonstrations were held under the banner of "Friday of Prisoners' Rage," with participants denouncing Bahraini authorities' mistreatment of imprisoned activists, and the miserable conditions of prisoners at detention centers across the tiny kingdom.
The demonstrators carried Bahrain's national flags as well as pictures of jailed political opponents, and chanted anti-regime slogans in several villages, including Karzakan, Karbabad, Hamala, Shahrakan, al-Dair, Karrana, Abu Saiba, Shakhura, Bu Quwah, North Sehla and Samaheej, as they called for the unconditional freedom of the prisoners.
Similar rallies were held in the villages of Dar Kulaib and Ma'ameer, where protestors held up the pictures of prominent opposition figure Zakia al-Barbouri, who was charged to five years in prison on February 6, 2019, and had her citizenship revoked in a politically-motivated case.