Bahrain
Bahrain forces attack mourners in Daih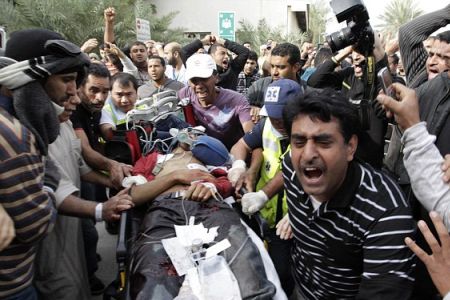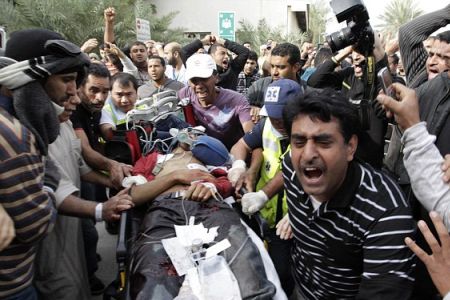 Saudi-backed Bahraini regime forces have attacked a funeral procession in the northern village of Daih, Press TV reports.
On Sunday, regime forces attacked mourners as they were marching from Daih to the capital Manama.
Mourners were holding the funeral procession of 70-year-old Ali al-Dayhee, who died of injuries he sustained during an attack by Bahraini forces against peaceful demonstrators on Wednesday night and succumbed to his wounds in the early hours of Thursday.
Dayhee was the father of the vice president of the main Bahraini opposition group al-Wefaq. Activists say he is the 45th person killed by regime forces since the popular uprising began in February.
In mid-March, Saudi Arabia and the United Arab Emirates deployed military equipment and troops to Bahrain upon a request from Manama to help quash the anti-regime protests in the country.
Scores of people have been killed and many more have been injured in Bahrain during the regime's brutal crackdown on peaceful demonstrations. Hundreds of protesters have also been detained.