Bahrain
Western-puppet Bahrain forces attack mourners of activist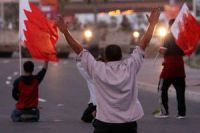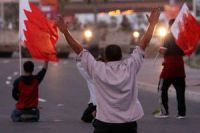 Bahraini regime forces have raided the mourners of an anti-regime activist who died in prison a few days ago.
According to reports on Monday, the regime forces fired tear gas to disperse thousands of people who had gathered to mourn the death of 22-year-old Jafar al-Dirazi in the village of Daih in the west of the capital Manama.
Dirazi had been arrested in December 2013.
On February 26, Bahrain's main opposition party al-Wefaq announced that the 22-year-old, who suffered from anemia, died in jail due to torture and medical negligence.
On the same day, Bahrain's security forces attacked pro-democracy protesters holding a demonstration against the death of the anti-regime activist in the village. The forces used tear gas and rubber bullets to disperse the peaceful protest.
Since mid-February 2011, thousands of pro-democracy protesters have held numerous demonstrations in the streets of Bahrain, calling for the Al Khalifa royal family to relinquish power.
On March 14, 2011, troops from Saudi Arabia and the United Arab Emirates invaded the country to assist the Bahraini government in its crackdown on peaceful protesters.
According to local sources, scores of people have been killed and hundreds arrested.
Physicians for Human Rights says doctors and nurses have been detained, tortured, or disappeared because they have "evidence of atrocities committed by the authorities, security forces, and riot police" in the crackdown on anti-government protesters.