Bahrain
'Bahrain forces detain, ill-treat children'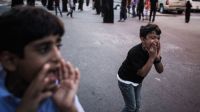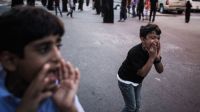 Human Rights Watch (HRW) says Bahraini security forces regularly "detain children" with no reason and subject them to "ill-treatment" that may amount to torture.
According to Press TV, the rights organization said in a report on Sunday that information received from victims, family members and local human rights activists showed children are often being held in detention for long periods and subjected to beatings and threats of torture, like adult detainees.
Joe Stork, HRW's Middle East and North Africa director said "Rounding up kids, throwing them in jail and beating and threatening them is no way for a country to treat its children."
The human rights group in the Persian Gulf kingdom had informed HRW about the arrest of children suspected of being involved in anti-regime protests.
The Bahrain Youth Society for Human Rights says it has recorded 22 incidents in which children were detained since August 21.
The Bahraini uprising began in mid-February 2011.