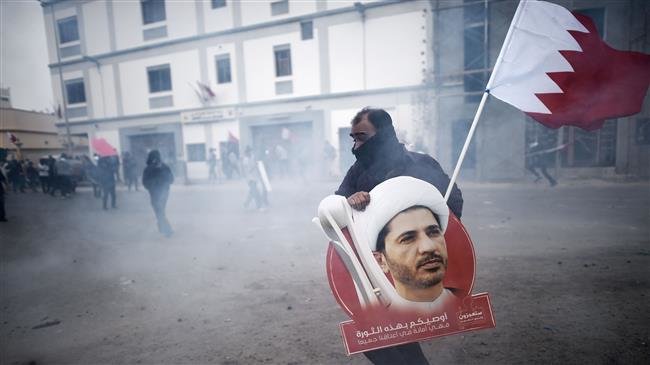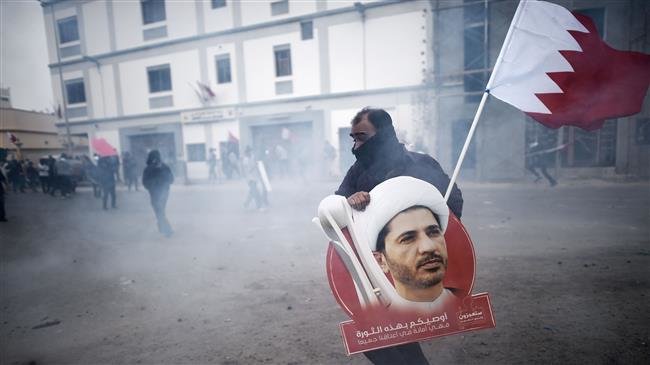 Human Rights Watch (HRW) says Bahrain has failed to provide conditions for fair and free voting in the upcoming parliamentary elections in the country.
The New York-based rights group said on Tuesday that the elections in Bahrain — slated for November 24 — are taking place in a repressive political environment.
It also cited the arrest of former Bahraini lawmaker Ali Rashed al-Sheeri and the life sentence handed to opposition leader Sheikh Ali Salman as the latest examples of the Al Khalifah regime's crackdown on peaceful dissent.
"By jailing or silencing people who challenge the ruling family and banning all opposition parties and independent news outlets, Bahrain is failing to create the conditions necessary for a free election," said Lama Fakih, the deputy Middle East director at HRW.
"Bahrain should immediately release political prisoners and review its decisions to shutter independent news outlets and political opposition groups," she added.
Additionally, HRW complained about the widespread ill treatment of Bahraini detainees, the forcible closure of the independent al-Wasat newspaper and the dissolution of all opposition political groups, including the National Democratic Action Society (Wa'ad) and the al-Wefaq National Islamic Society.
It further called on Bahrain to repeal the amendments to a law that bans anyone who was a member of a dissolved political organization or who was previously convicted and sentenced to over six months in prison from running for political office.
A group of Bahraini clerics has already denounced the planned parliamentary elections as "a sham."
A group of Bahraini clerics censure the upcoming parliamentary elections in the kingdom as a sham and urge the nation not to take part in the vote.
Additionally, HRW criticized Bahrain for complicity in serious human rights violations during the Saudi-led war on Yemen, urging Western countries to end weapons sales to Manama.
"Bahrain's allies, including the UK and US, should translate their criticism of Bahrain's human rights abuses into concrete action, including by not approving future arms sales until such time as Bahrain releases all human rights defenders and dissidents serving long jail terms for peaceful expression and holds accountable officials and security officers who participated in or ordered the widespread torture during interrogations since 2011," it said.
Fakih said Manama's allies "should not give Bahrain a free pass and conduct business as usual while mass rights abuses persist."
Bahraini people have been holding peaceful protest rallies regularly since February 2011, demanding that the Al Khalifah family relinquish power and let a just system representing all Bahrainis be established.
They have also been complaining against widespread discrimination against the Shia majority in the country.
Manama has responded to the demonstrations with an iron fist. The authorities have detained rights campaigners, broken up major opposition political parties, revoked the nationality of several pro-democracy activists, and deported those left stateless.