Middle East
Bahrain Jails Three Activists, Strips Them of Nationality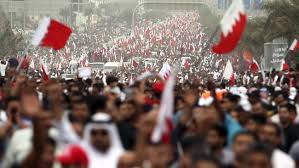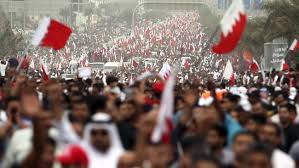 A court jailed three Bahraini activists on Thursday and stripped them of their nationality under the claim of planning an attack against the police in the tiny kingdom, a judicial source said.
bahraini protestsThe men were jailed for 10 years each for allegedly "having planned an attack with explosives on policemen in August 2013," the source said.
Hundreds of Bahrainis have been arrested and faced trial in Bahrain after calling for democratic reform was quelled in March 2011.
Bahrain last year adopted a law stipulating that suspects convicted of "terrorist" acts could be stripped of their nationality, a decision that has triggered condemnation by rights groups.
Dozens of Bahrainis have had their citizenship revoked since the law came into effect, and several have also been deported on charges of "undermining state security".
The latest verdicts come as Bahrain prepares to hold fake elections on Saturday, with the opposition boycotting the polls.
The opposition is demanding a "real" constitutional monarchy with an elected prime minister who is independent from the ruling al-Khalifa dynasty.
Hours earlier, the Bahraini people took to the streets on the Island of Sitra to express their opposition to upcoming elections in the Persian Gulf Arab state.
The anti-regime demonstrators on Wednesday chanted anti-monarchy slogans and pledged to boycott Manama's elections scheduled to be held on November 22. They also termed the elections a "sham".
Bahraini regime forces attacked the pro-democracy demonstrators with tear gas and rubber bullets.
Bahrainis have held protests across the country calling for the boycott of the elections. Senior Bahraini figures and opposition groups have already boycotted the elections.