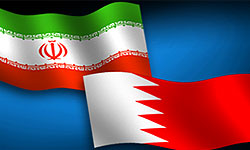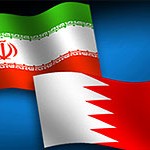 Bahraini Minister of Health Faysal al-Hammer in a meeting with Iranian envoy to Manama on Monday underlined his country's willingness to make use of Iran's experiences in different fields of public health, including medical treatment, sanitation and hygiene.
"All the Arab countries and neighbors of Iran, specially Bahrain, honor these achievements and we hope that Iran's neighbors will be able to use these experiences and capabilities through joint cooperation," Hammer added, elaborating on Iran's achievements in public health.
He also extended his felicitations on the appointment of Mrs. Marzieh Vahid Dastjerdi as Iran's health minister and the first woman minister in Iran's cabinet, and announced his country's readiness for further consultations with Tehran.
Hammer invited the Iranian health minister to visit Bahrain, and announced his readiness to visit Tehran at a proper time.
Iranian Ambassador to Manama Hossein Amir Abdollahian, for his part, referred to Iran's scientific progresses in medical treatment and education as well as sanitation and hygiene, and declared Tehran's preparedness to transfer its experiences in different medical fields, scientific research, study of diseases, outbreak of new diseases such as swine flu, dust pollution phenomenon and its relevant diseases.