Bahrain parl. sacks Sunni MP after criticism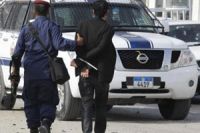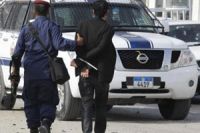 A Sunni MP has been dismissed from Bahrain's parliament for criticizing conditions at a detention center where inmates are held over participating in anti-regime protests.
According to IRIB,Parliament speaker Khalifa al-Dhahrani said on Tuesday that 31 MPs out of the 40-member chamber voted to sack Osama Mehanna.
Sources said Mehanna had a fierce argument with fellow MPs on April 29 after he criticized the situation at Jaw Prison in which mostly Shia protesters are kept in southeastern Bahrain.
Since mid-February 2011, thousands of pro-democracy protesters have held numerous demonstrations in the streets of Bahrain, calling for the Al Khalifa royal family to relinquish power.
On March 14, 2011, troops from Saudi Arabia and the United Arab Emirates invaded the country to assist the Bahraini government in its crackdown on the peaceful protesters.
According to local sources, scores of people have been martyred and hundreds arrested.