Bahrain
Bahrain police clash with anti-regime protesters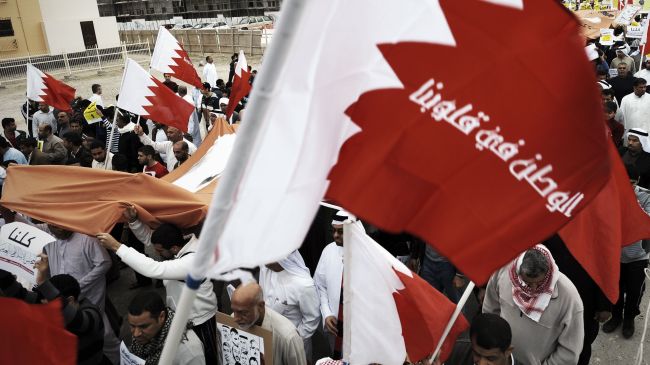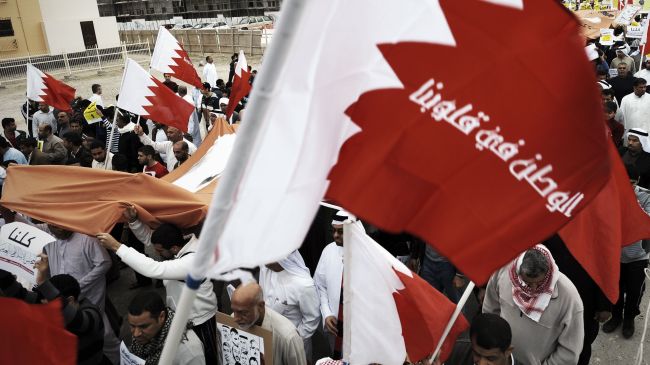 Bahraini forces have continued crackdown on anti-regime protesters a day after the third anniversary of the country's revolution against the ruling Al Khalifa family.
Security forces fired tear gas and rubber bullets on Saturday to disperse protesters in several Bahraini towns and villages including Jad Hafs, Diraz and al-Nabih.
Further protests have been organized by the main opposition group al-Wefaq.
On Friday, several demonstrators were wounded and over two dozen arrested during rallies marking the revolution which began in February 2011.
During the Friday Prayers, prominent Bahraini cleric, Sheikh Isa Qassim, urged people to hold an "effective" and "gigantic" demonstration on Saturday and call for implementation of political reforms in the country.
"The way to achieve the legitimate demands must be constant [and] nonviolent with a significant level of effectiveness," Qassim added.
Also on Friday, UN Secretary-General Ban Ki-moon called on the Bahraini regime to respect its "international human rights obligations" in dealing with peaceful protests in the country.
He said "all political constituencies and actors will need to participate freely in the dialogue for it to produce meaningful outcomes that respond to the legitimate aspirations of all Bahrainis."
On February 13, regime forces detained nearly 30 protesters in several villages around the capital on charges of "rioting and vandalism."
The uprising in Bahrain began in 2011, with protesters calling for political reforms and a constitutional monarchy. However, the demand soon changed to an outright call for the ouster of the Al Khalifa family following its brutal crackdown on popular protests.