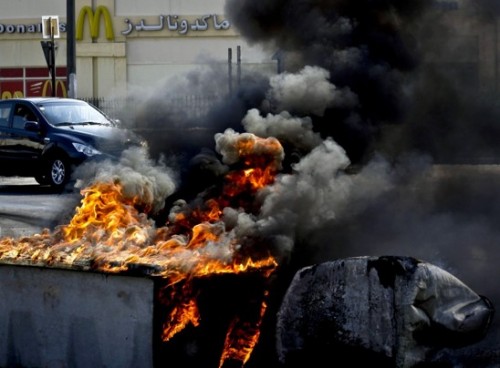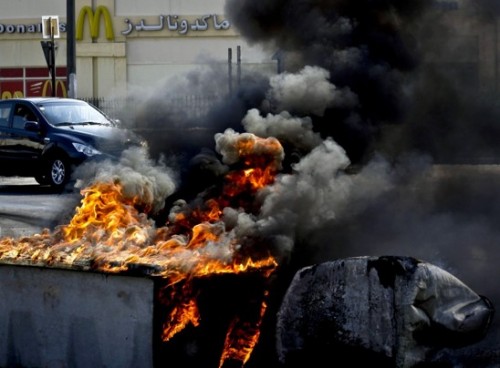 Security forces in Bahrain fired tear gas and arrested protesters Monday during marches in the traditional market area of the Gulf nation's capital, forcing many businesses to close.
The clashes underlined the volatility of the tiny, strategic island nation, home to the U.S. Fifth Fleet, where the Shiite Muslim majority is demanding more say from the Sunni monarchy.
The Interior Ministry said it made a "number" of arrests. Among them was rights activist Yousef al-Muhafedha, the acting head of the Bahrain Center for Human Rights, said his wife Zainab al-Sairafi.
Al-Muhafedha's arrest could stir more backlash, less than a week after a Bahrain court rejected an appeal to overturn the jail sentence of the rights center's director, Nabeel Rajab. The court cut one year from his three-year sentence on charges of encouraging "illegal gatherings" linked to the 22-month uprising against the kingdom's ruling system.
On Monday, authorities set up checkpoints and expanded patrols across Manama before rallies Monday to mark an annual commemoration for two protesters killed in 1994.
Separate groups of hundreds of protesters chanted slogans in the narrow streets of the city's market district. Some of the crowds were dispersed with tear gas and volleys of stun grenades.
It's the latest attempt by Shiite-led protesters to stage marches in the heart of the capital.
More than 55 people have been killed in unrest since February 2011, when Bahrain's majority Shiites escalated their fight for a greater political voice in the Sunni-ruled kingdom.
Copyright 2012 The Associated Press. All rights reserved. This material may not be published, broadcast, rewritten or redistributed.