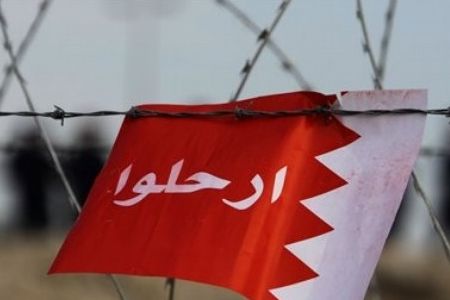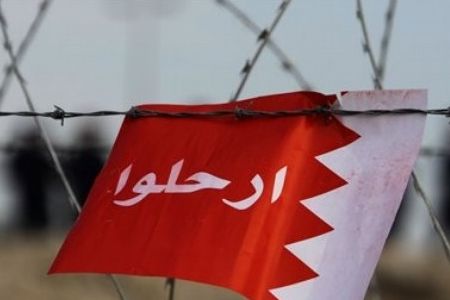 Bahrain's brutal crackdown on anti-government protesters is taking its toll on the civil servants, who have joined the popular revolution.
Over a hundred people among the employees were briefly suspended and face prosecution for their support for the nationwide demonstrations, the Associated Press reported on Sunday.
The Bahrain news agency, the state news outlet, said they were blamed for 'flagrant violations' of the country's civil service law, saying the Teachers' Union decision to stage a walkout last month was aimed at 'crippling schools.'
The public started a popular revolution against the royal family that has been ruling the island  on February 14.
Dozens of people have been killed, some of them tortured, and many others gone missing during the crackdown.
Led by Saudi Arabia, some of Bahrain's Arab neighbors deployed forces in the country in mid-March to reinforce the brutal armed attacks against anti-regime demonstrators. The reinforcements have reportedly contributed to a major hike in the use of extreme violence against popular protests.
Also on Sunday, Bahraini police attacked a funeral procession in the village of Diraz on the northwest coast of Bahrain, where gunfire was also heard, a Press TV correspondent reported.
Clashes have been reported between security forces and anti-government protesters in a district in Sitra, an eastern city.
Government-allied forces also raided the villages of Daih and Sanabis in the north.
Saudi-backed Bahraini forces destroyed a mosque in the Karzakan village in the west. Over the past several weeks, Saudi-backed forces have destroyed several mosques.
A Helicopter has been seen flying at very low altitude over the western Saar village and neighboring areas.
At least two women died on Saturday as a result of the crackdown.
Opposition activists have accused the government of trying to intimidate medical staff to discourage them from treating anti-government protesters.
On April 7, the international medical and humanitarian organization of Doctors Without Borders (MSF) confirmed earlier reports that Manama-paid forces would swoop on the country's medical centers soon after injured patients trust medical authorities with their identification and inform them that their injuries are protest-related.
A visit by MSF on March 21 found the facility nearly empty.
Earlier in the month, a Press TV correspondent reported that the hospital looked more like a military zone and was being patrolled by secret police.