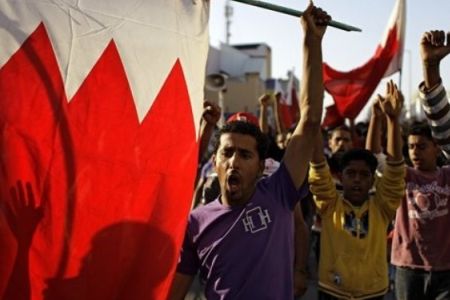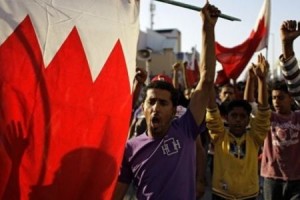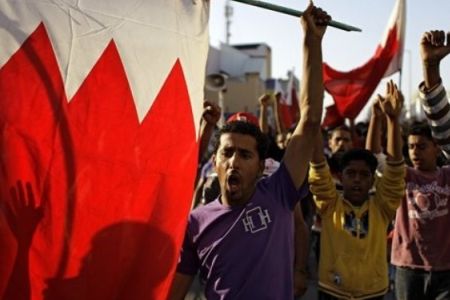 Thousands of Bahrainis mourning the death of a protester have staged another anti-government demonstration in the capital Manama, calling for an overthrow of the Bahraini regime.
Chanting slogans against Bahrain's King Hamad bin Isa Al Khalifa, the demonstrators have vowed to continue their anti-government protests until the collapse of the regime.
The rally was held on Saturday at the funeral of Ahmed Abdullah Ahsan, a computer technician that died of wounds sustained earlier this week during the latest crackdown by Bahraini and Saudi forces on anti-government protests.
Troops backed by Saudi forces have launched military operations on the civilian population after King Hamad declared a martial law on Wednesday.
More than 12 people have been killed and about 1,000 injured since the start of the anti-government protests in the tiny Persian Gulf kingdom in mid-February.
"With blood, with our lives, we will defend our martyrs," shouted mourners while shaking their fists, Reuters reported. "Down with King Hamad," they cried.
"All he wanted was security. All he wanted was security and for the regime to fall. He never asked for money or anything. He has always relied on himself, not on his mother or father but when he heard about what's going on there (in the roundabout) he went to help," Ahsan's mother said.
Demonstrators in the country have been demanding the ouster of the 230-year-old Brutal-led monarchy as well as constitutional reforms, with hundreds camping out peacefully in the capital's Pearl Square since February 14th.
Soldiers from United Arab Emirates also arrived in the crisis-hit Bahrain on Friday to join Saudi Arabian troops that were already deployed in the country earlier this week to help the Bahraini crackdown on anti-government protests that have, so far, left several people dead.
The Office of the UN High Commissioner for Human Rights, the Human Rights Watch, Amnesty International, and other human rights organizations have strongly condemned the military intervention by the two Persian Gulf Arab states and have called the action illegal.