Bahrain
Bahraini cleric: Pressure on Sheikh Salman boosts our determination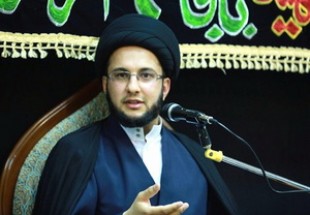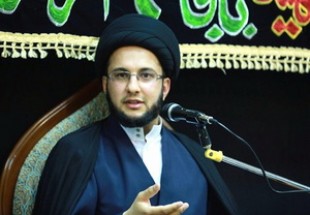 Bahraini scholar rejected the issuing of verdicts against religious leaders or arresting the youngsters as solutions to discourage people.
Hujjat-ul-Islam Seyyed Yassin Mousavi, Bahraini scholar and activist called the recent changes in Bahrain as the result of the green light received from the US and UK by Al Khalifa regime counting the recent verdict against Sheikh Ali Salman as the latest example of that, reported Taqrib News Agency (TNA).
He stressed the move as the message for Al Khalifa regime that it is free to make any move including cracking down the opposition forces, Shia, scholars and also political authorities.
He slammed the recent verdict against top Bahraini Shia cleric, Sheikh Ali Salman, saying that," his trial is a move to put the people under pressure and decreasing the popular protests though the people will maintain their revolutionary moves."
He said," Al Khalifa commits unbelievable crimes against the people and opposition forces and if we withdraw to our homes, then it means that we have issued our death sentences by our very own hands."
The cleric also noted that Al Khalifa imagines that issuing verdicts against leaders or arresting the youths is the solution to discourage the people from attending protests while this is a big mistake since all people are involved in the protests because of a martyr or a prisoner."
He added," No one will accept to withdraw to his house and even the women and little children attend the protest because all feel the responsibility to attend the rallies."
Hujjat-ul-Islam Seyyed Yassin Mousavi stressed," In fact the crack downs by Al Khalifa will be useless and putting pressure on national and religious leaders like Sheikh Ali Salman will boost our determination to pursue the objectives of the Bahrain revolution."
Bahraini activist demanded all Muslims to prevent such incidents in the region expressing regret that the UN and US human rights organization are funded by Saudi Arabia money saying that these claimants of human rights pursue the situation of human rights in other countries but when it comes to Saudi Arabia they voice no opposition.