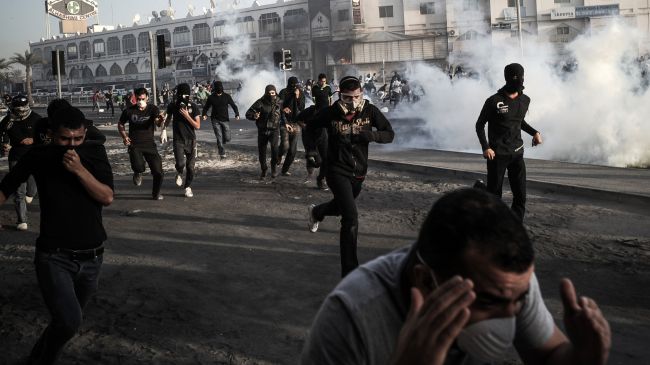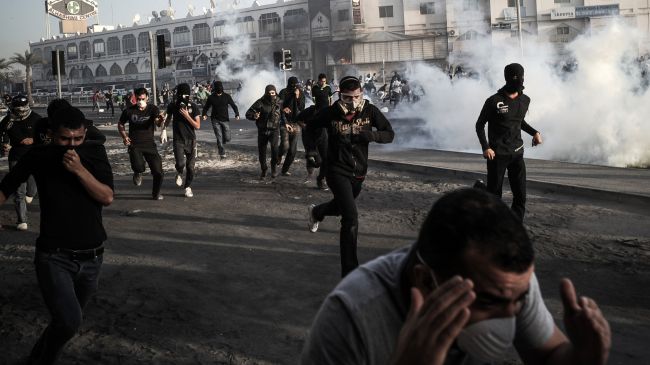 Saudi-backed Bahraini forces have attacked protesters who took part in demonstrations to call for the downfall of the regime in several locations across the kingdom.
The protesters came under attack in the northeastern island of Sitra on Monday, when they were mourning the death of a woman, who was recently killed by regime forces in the village of Abu Saiba.
The 35-year-old woman, named Aminah al-Sayyed Mahdi, died on Friday, a month after inhaling poisonous tear gas fired by regime forces at anti-regime protesters in the village.
Similar demonstrations were also held in the day in several villages, with people taking to the streets to condemn the ongoing crackdown by regime forces.
The protesters also demanded the immediate release of political prisoners.
On Sunday, regime forces also attacked al-Sayyed Mahdi's funeral ceremony, firing tear gas and stun grenades at people after they started chanting slogans against the ruling Al Khalifa family.
Scores of people, including children, have died due to asphyxia after inhaling poisonous tear gas fired by security forces in Bahrain.
Last year, Amnesty International warned about the Bahraini regime's misuse of tear gas against protesters and called for an investigation into the tear gas-related deaths.
Bahrainis have been staging demonstrations since mid-February 2011, demanding political reforms and a constitutional monarchy, a demand that later changed to an outright call for the ouster of the ruling Al Khalifa family following its brutal crackdown on popular protests.