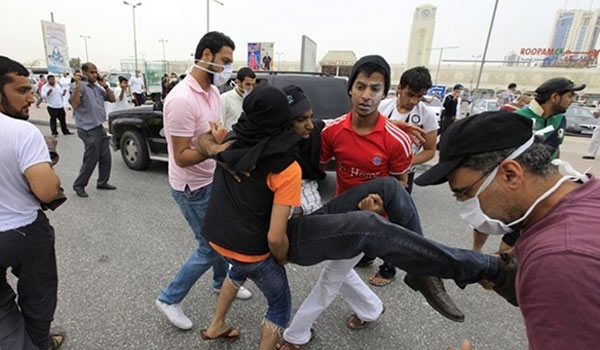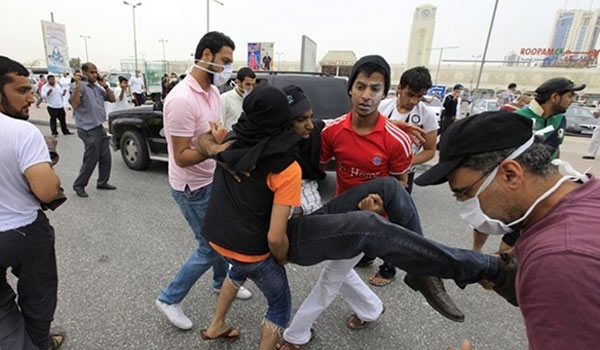 Bahraini security forces attacked peaceful anti-regime protests, leaving scores of the demonstrators injured.
On Friday, Bahrain's al-Khalifa regime forces fired internationally prohibited bird shots to disperse peaceful protests in several areas across the Persian Gulf kingdom, injuring dozens of the protesters.
Activists released photos of a number of the injured protesters.
People said the peaceful protests will continue until their demands are met.
Anti-government protesters have been holding peaceful demonstrations across Bahrain since mid-February 2011, calling for an end to the al-Khalifa dynasty.
Violence against the defenseless people escalated after a Saudi-led conglomerate of police, security and military forces from the Persian Gulf Cooperation Council (PGCC) member states – Saudi Arabia, Kuwait, the United Arab Emirates, Oman and Qatar – were dispatched to the tiny Persian Gulf kingdom on March 2011, to help Manama crack down on peaceful protestors.
So far, hundreds of protesters have been killed, hundreds have gone missing or been arrested and thousands of others have been injured.