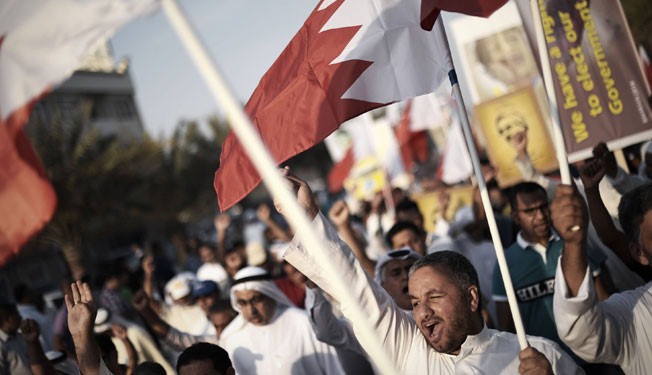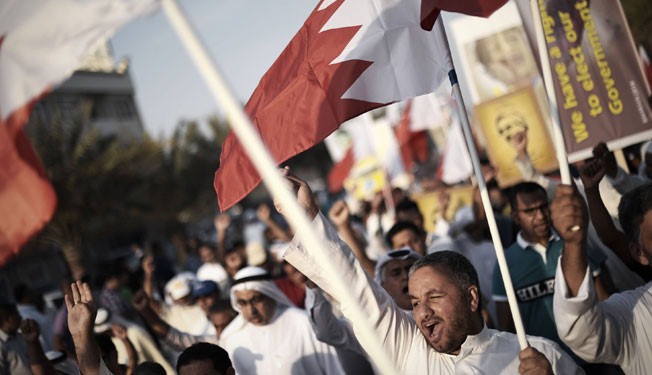 Security forces in Bahrain have clashed with anti-regime protesters who were calling for the establishment of a democratically-elected government.
Bahraini forces fired tear gas and rubber bullets to disperse protesters in the village of Eker, located near the island of Sitra, on Tuesday.
Anti-regime protesters held similar demonstrations in a number of towns and villages on May 9. They held up pictures of journalists and activists who have been arrested for "organizing or taking part in anti-regime demonstrations."
On May 10, the country's main opposition bloc al-Wefaq said in a report that some 170 protesters, including 29 children, were arrested by regime forces in April.
The group also said that some 837 sporadic demonstrations were held across the kingdom in April, while some 195 of them were repressed by regime forces. At least 58 protesters were injured in the crackdown, most of them targeted by birdshots.
Since mid-February 2011, thousands of anti-regime protesters have held numerous demonstrations in the streets of Bahrain, calling for the Al Khalifa family to relinquish power.
Scores of Bahrainis have been killed and hundreds of others injured and arrested in the ongoing crackdown on peaceful demonstrations.