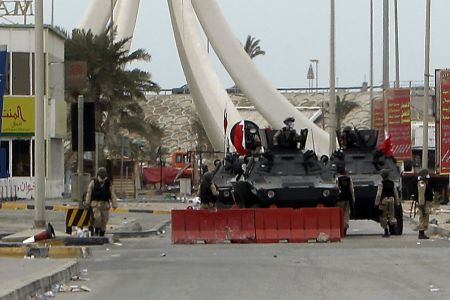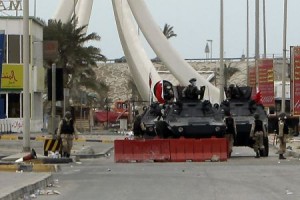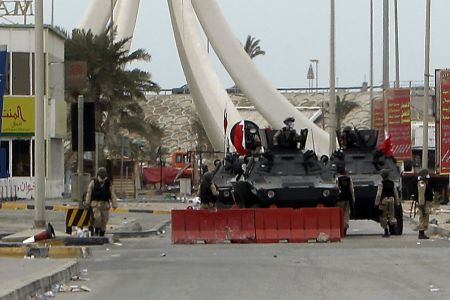 Bahraini security forces have opened fire on protesters in a village west of the capital Manama, using shotguns and tear gas canisters.
The state-ordered aggression on Thursday targeted demonstrators in the village of Deih, AFP reported.
The protest rally was reportedly attended by several hundred protesters.
Facing the government forces' tank battalions and helicopter squadrons, the protesters have left Manama for their neighborhoods and villages surrounding the capital.
The police have blocked the roads leading to the villages.
Meanwhile, the United Nations High Commissioner for Human Rights Navi Pillay denounced a new move by the government to commandeer the country's hospitals amid the killing and injuring of protesters by the security forces.
"There are reports of arbitrary arrests, killings, beatings of protesters and of medical personnel, and of the takeover of hospitals and medical centers by various security forces," she said.
Demonstrators in the country have been demanding the ouster of the 230-year-old monarchy as well as constitutional reforms, with hundreds camping out peacefully in the capital's Pearl Square since February 14th.
Led by Saudi Arabia, Bahrain's fellow members of the [Persian] Gulf Cooperation Council, which groups Bahrain's Arab neighbors, have dispatched armed forces to the Persian Gulf island to assist the crackdown of anti-government uprising. The closure of the medical centers comes while violence came to a head in the country on Wednesday, when at least six people were reportedly killed in the capital during attacks by Saudi and Bahraini forces against the protesters.
Witnesses and medics say hundreds have also suffered injury over the recent days during Manama-sanctioned armed attacks.