Bahrain
Bahraini police summons rights activist Nabeel Rajab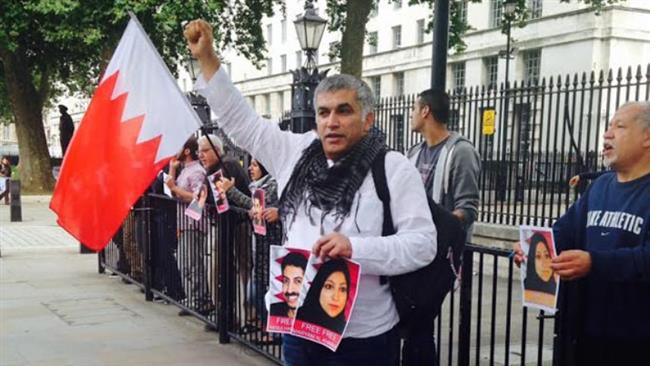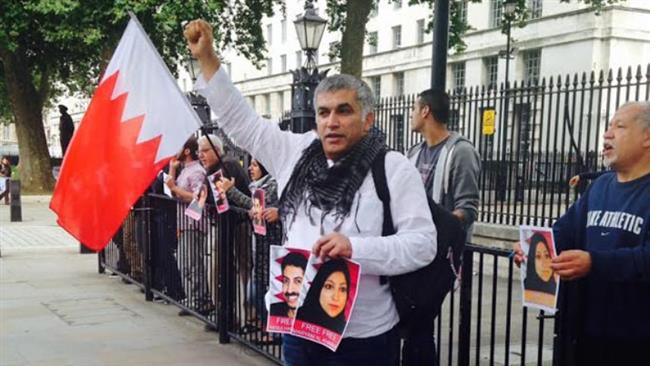 The Bahraini regime has summoned prominent human rights activist Nabeel Rajab a few months after he was released from jail following a two-year prison term.
Rajab broke the news in an email to his supporters on Thursday, adding that he had been charged with inciting hatred against the Al Khalifa ruling family.
"Just to inform you that I was summoned today morning to attend the police station at the same time – and I came to know that the new charge against me will [be] incitement of hatred against the regime," said Rajab, who is the president of the Bahrain Center for Human Rights.
He also added that it is "very possible" for security forces to "come to arrest me at any time from home."
"I do not know how many years I will be kept in jail this time but I am confident that people like you will always be beside me and my family," he wrote, addressing his supporters.
Rajab was arrested on October 1, 2014, following a post on his Twitter page in which he said, "Many #Bahrain men who joined #terrorism & #ISIS (ISIL) came from security institutions and those institutions were the first ideological incubator." He was accused of insulting the ministries of defense and interior by writing the posts.
On January 20, a Bahraini court sentenced Rajab to six months in jail over his tweets. He appealed the ruling and is now free on bail until his appeals hearing in the next month.
The activist had been freed in May 2014 after serving two years in prison for participating in anti-regime protests.
Since mid-February 2011, thousands of anti-regime protesters have held numerous demonstrations on the streets of Bahrain, calling for the Al Khalifa family to relinquish power.
On March 14, 2011, troops from Saudi Arabia and the United Arab Emirates were deployed to the country to assist the Bahraini government in its crackdown on peaceful protesters.
Scores of Bahrainis have been killed and hundreds of others injured and arrested in the ongoing crackdown on peaceful demonstrations.