Bahrain
Bahraini protesters hold anti-regime demos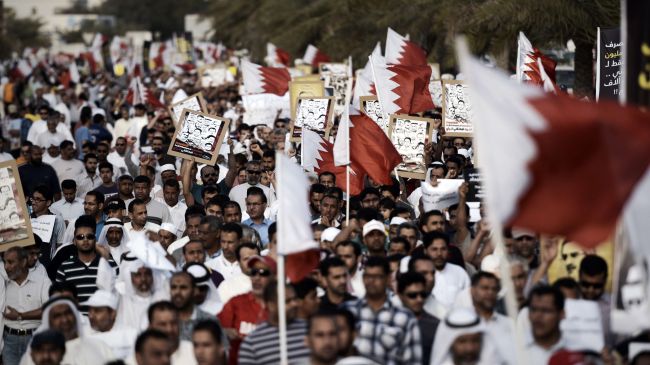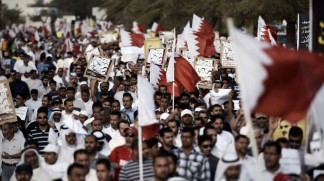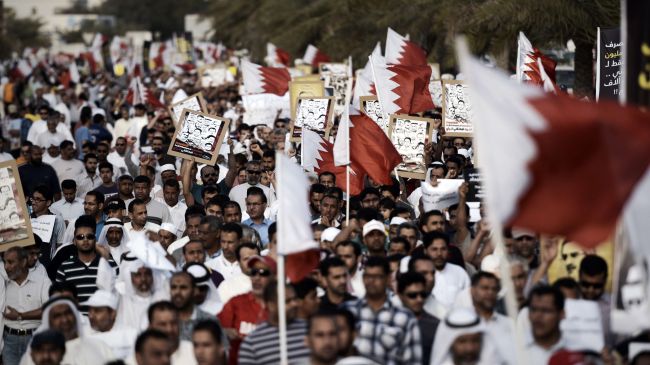 Bahraini protesters have held anti-regime demonstrations across the country, despite an ongoing crackdown by Saudi-backed forces.
On Monday, people in the town of A'ali and in the villages of Maqsha, Karbabad, and Ma'ameer took to streets to express their anger over the recent death of an anti-government protester.
Abulaziz al-Abbar, 27, died on Friday after 55 days in coma from injuries he suffered during an anti-regime demonstration held in late February in Sa'ar, a residential area near the capital Manama.
The demonstration was part a funeral procession for another Bahraini killed by the regime forces.
According to Bahrain's Center for Human Rights, security forces had fired teargas canisters and birdshot at Abbar.
Since mid-February 2011, thousands of pro-democracy protesters have held numerous demonstrations in the streets of Bahrain, calling for the Al Khalifa royal family to relinquish power.
On March 14, 2011, troops from Saudi Arabia and the United Arab Emirates invaded the country to assist the Bahraini government in its crackdown on peaceful protesters.
According to local sources, scores of people have been killed and hundreds arrested.
Physicians for Human Rights says doctors and nurses have been detained, tortured, or disappeared because they have "evidence of atrocities committed by the authorities, security forces, and riot police" in the crackdown on anti-government protesters.