Bahrain
Bahraini protesters hold anti-regime demos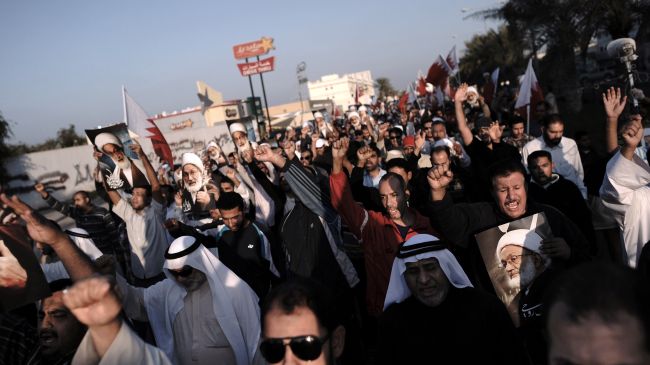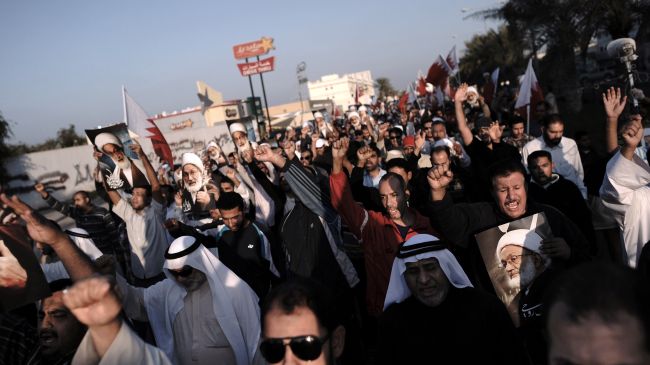 Bahraini protesters have held anti-government demonstrations across the country, despite an ongoing crackdown by regime forces.
According to reports on Tuesday, the demonstrations were held in several villages across the tiny Persian Gulf kingdom.
Bahraini security forces reportedly clashed with the protesters who were denouncing the Saudi-backed regime's deadly crackdown. An online video shows that birdshot and tear gas were fired.
The protesters chanted anti-regime slogans, saying the ruling Al Khalifa regime murders its own people. They also pledged to continue on the path of those who sacrificed their lives for the cause of freedom and democracy.
Since mid-February 2011, thousands of pro-democracy protesters have staged numerous demonstrations in the streets of the country, calling for the Al Khalifa royal family to relinquish power.
On February 15, a mass anti-government demonstration, organized by the main opposition group al-Wefaq, was held in the in the capital, Manama, one day after protestors marked the third anniversary of the uprising against the Al Khalifa regime.
On February 14, several demonstrators were wounded and over two dozen others arrested by security forces. On the same day, UN Secretary General Ban Ki-moon called on the Bahraini regime to respect its "international human rights obligations" in dealing with peaceful protests in the kingdom.
On March 14, 2011, troops from Saudi Arabia and the United Arab Emirates invaded the country to assist the Bahraini government in its crackdown on the peaceful protesters.
According to local sources, scores of people have been killed and hundreds arrested.
Physicians for Human Rights say doctors and nurses have been detained, tortured, or disappeared because they have "evidence of atrocities committed by the authorities, security forces, and riot police" in the crackdown on anti-government protesters.