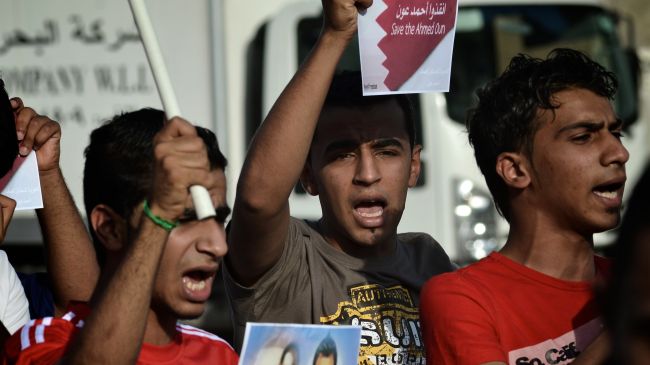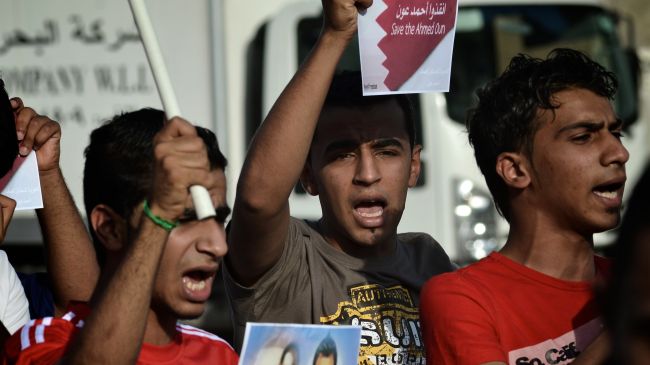 Bahraini protesters have held demonstration in the capital, Manama, demanding the downfall of the Al Khalifa regime in the country.
The anti-regime rally was staged on Monday night following similar protests in several villages and towns across the country over the past days.
Bahraini government forces have used excessive force against the protesters since the beginning of demonstrations in February 2011.
According to the leading opposition party, al-Wefaq National Islamic Society, more than 1,400 prisoners are being kept as hostages in the regime's jails.
The group has accused the Manama regime of responding to the demands of the people with killings, arrests and torture.
Meanwhile, Bahraini security forces arrested four protesters in the northern village of Tubli on Sunday. The Bahraini forces also attacked protesters during an anti-regime rally in the northeastern island of Sitra.
The police frequently use teargas canisters, rubber bullets, and sound grenades to disperse the protesters.
The demonstrators hold King Hamad bin Isa Al Khalifa responsible for the deaths of the protesters since the beginning of the revolution.
Scores of people have been killed and many others have been injured in the Saudi-backed crackdown on the peaceful protests in Bahrain.
Bahrain hosts the US Navy Fifth Fleet and is among the Persian Gulf countries such as Kuwait, Oman, Qatar, Saudi Arabia, and the United Arab Emirates that receive military equipment from the United States.