Bahrain
Middle East
Bahraini regime committed some 850 grave human rights violations in July: Rights group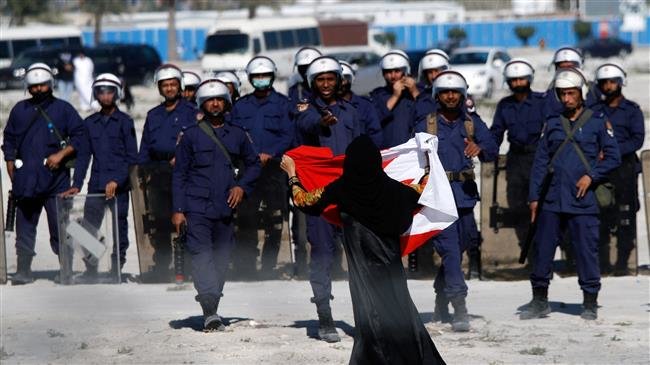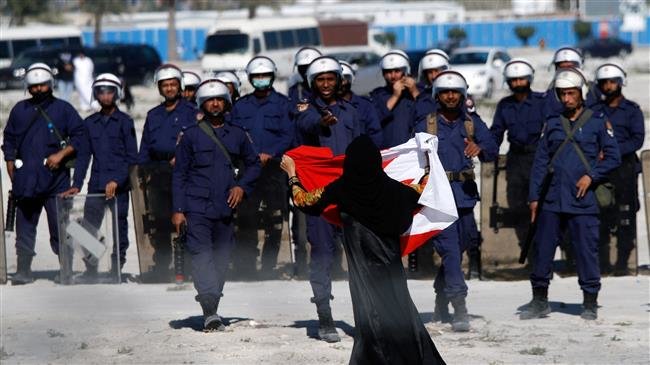 An independent human rights group has documented 844 cases of grave human rights violations in Bahrain during the month of July as the ruling Al Khalifah regime relentlessly continues with its crackdown on human rights activists and pro-democracy campaigners in the tiny Persian Gulf kingdom.
The Bahrain Forum for Human Rights (BFHR) said in a statement on Saturday that 50 cases involved arbitrary arrests, while torture was used in another 54 instances. Regime forces also carried out 94 warrantless raids on private homes.
The BFHR added that Bahraini regime forces were involved in the forcible disappearance of 18 people in seven different towns and villages during July.
Moreover, Bahraini courts handed down a total of 20 years of prison to political dissidents.
The human rights group stressed that defendants were put on trial in 70 cases, in what it described as a "flagrant violation of their freedom of expression and right to peaceful assembly."
Meanwhile, the International Center for Supporting Rights and Freedoms (ICSRF), a member of the Coalition for the International Criminal Court, has called upon Bahraini authorities to release the head of the opposition al-Wafa Islamic Movement, Abdulwahab Hussain Ali Ahmed Esmael, whose health is in a critical health situation.
The ICSRF also urged the Manama regime to ensure all those being held in Bahraini detention centers are humanly treated, and that the UN Standard Minimum Rules for the Treatment of Prisoners (SMRs) are observed.
The center further highlighted that Hussein suffers from inflammation of joints, high blood sugar, blood pressure, neck and back disc herniations as well as foot ulcers.
Thousands of anti-regime protesters have held demonstrations in Bahrain on an almost daily basis ever since a popular uprising began in the country in mid-February 2011.
They are demanding that the Al Khalifah regime relinquish power and allow a just system representing all Bahrainis to be established.
Manama has gone to great lengths to clamp down on any sign of dissent. On March 14, 2011, troops from Saudi Arabia and the United Arab Emirates were deployed to assist Bahrain in its crackdown.
A Bahraini court has handed down prison sentences to five anti-regime activists.
Scores of people have lost their lives and hundreds of others sustained injuries or got arrested as a result of the Al Khalifah regime's crackdown.
On March 5, 2017, Bahrain's parliament approved the trial of civilians at military tribunals in a measure blasted by human rights campaigners as being tantamount to imposition of an undeclared martial law countrywide.
Bahraini King Hamad bin Isa Al Khalifah ratified the constitutional amendment on April 3 last year.