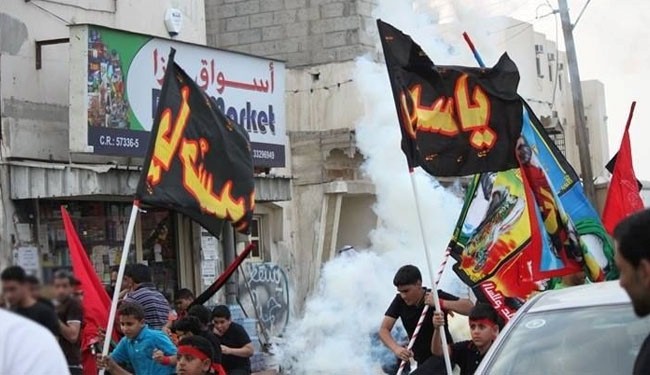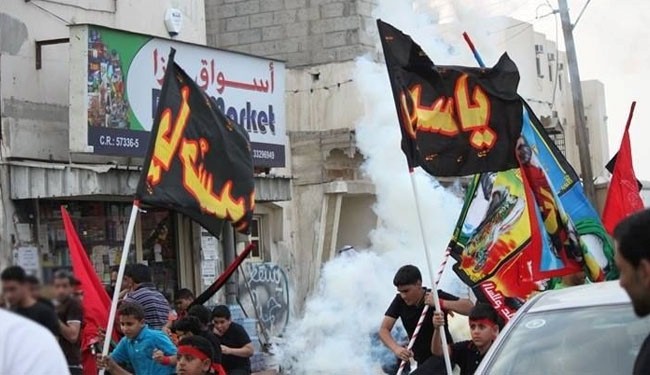 Bahraini regime forces have attacked Shia mourners commemorating the martyrdom anniversary of Imam Hussein (peace be upon him), the third Ahlul-Beit Imam.
Security forces targeted the mourners in several villages across the country on Saturday.
They destroyed and removed all banners, flags and black cloths commemorating the Ashura anniversary.
In the village of Ma'ameer, security forces clashed with protesters, and fired teargas to disperse the mourners.
A Bahraini rights group has condemned the Manama regime for violating the religious freedom of the Shia population of Bahrain.
Ashura marks the day when Imam Hussein, along with 72 of his companions, was martyred in Karbala.
Imam Hussein's martyrdom is considered by Shia Muslims as a symbol of the struggle against injustice and the need to preserve the purity of Islam.