Bahrain
Bahraini security forces attack protesting prisoners, 40 injured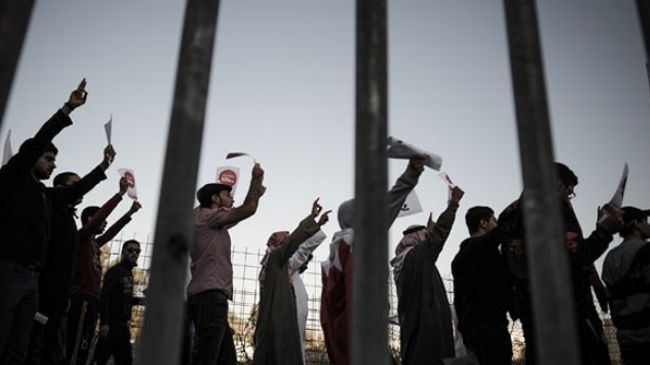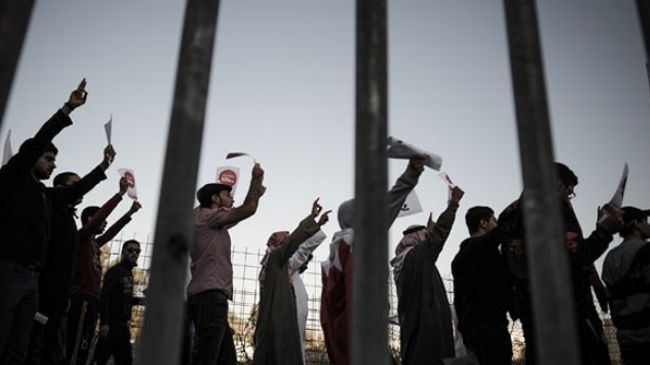 At least 40 Bahraini prisoners have been injured after security forces attacked inmates protesting against their conditions, an activist says.
Sayed al Muhafada of the Bahrain Center for Human Rights (BCHR) said on Friday that he had received a call from inside the prison telling him that security forces used batons, tear gas, pepper spray and stun grenades against around 100 prisoners who were protesting over being deprived of family visits and other grievances, Reuters reported.
The inmates are reported to be political prisoners.
"They humiliated, tortured and abused political detainees by cursing, severely beating with batons, using pepper sprays and threatening them," BCHR said.
"Some of the prisoners defended themselves [which] resulted in the security forces using more violence. The BCHR received confirmed information from sources that the prison guards and security forces used stun grenades and tear gas inside closed cells that resulted in at least 40 injuries."
Some reports, however, suggest that the clashes erupted when prison guards began a sudden search of the prison cells.
The Interior Ministry said security forces have restored order, describing the protest as a riot.
"They tried to break the doors, the police interfered and restored order," a tweet by the ministry said.
Most of the anti-regime protesters arrested by the Manama government are charged with terrorism offences and face harsh conditions at prisons.
Bahrainis have been staging demonstrations since mid-February 2011, demanding political reform and a constitutional monarchy, a demand that later changed to an outright call for the ouster of the ruling Al Khalifa family following its brutal crackdown on popular protests.
Scores have been killed, many of them under torture while in custody, and thousands more detained since the popular uprising in Bahrain began.
Protesters say they will continue holding anti-regime demonstrations until their demand for the establishment of a democratically-elected government and an end to rights violations are met.