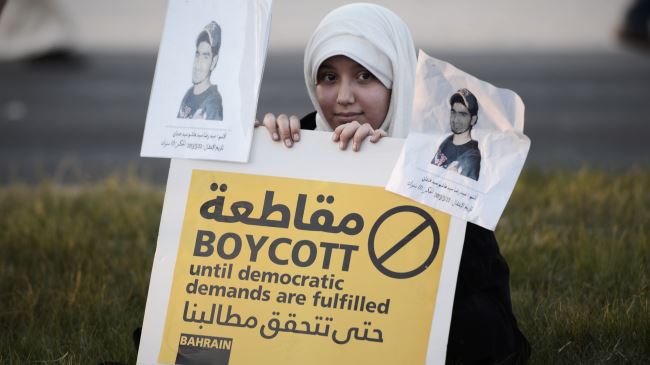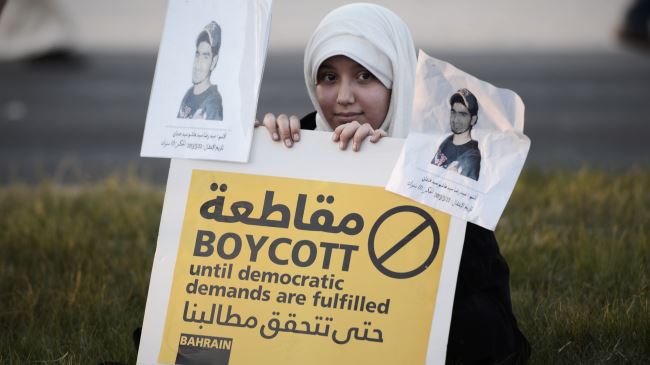 Bahrainis have staged demonstrations across the country calling for boycotting the upcoming general elections.
Protesters marched in the streets in the northwestern village of Diraz on Friday. Similar demonstrations were also held in the northeastern island of Sitra, which lies south of the capital, Manama, and the nearby village of Nuwaidrat.
Chanting anti-government slogans, the protesters also demanded the fall of the Al Khalifa regime.
The leader of al-Wefaq National Islamic Society, the country's main opposition bloc, has said that the opposition is determined to boycott the general elections scheduled for next month.
Last Saturday, al-Wefaq announced its boycott of the November 22 elections.
The polls will be the first since the uprising of 2011. However, the opposition says the election will not be democratic and will only give credit to the Al Khalifa family.
Since mid-February 2011, thousands of protesters have held numerous demonstrations in the streets of Bahrain, calling for the Al Khalifa royal family to relinquish power.
According to local sources, scores of people have been killed and hundreds arrested in the regime crackdown.
In June, the UN High Commissioner for Human Rights censured the Manama regime for human rights violations in the country.