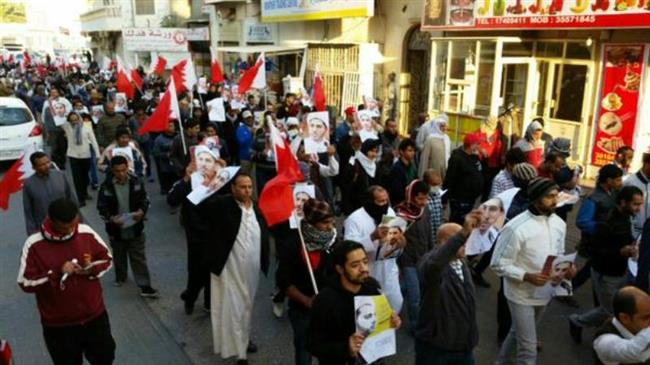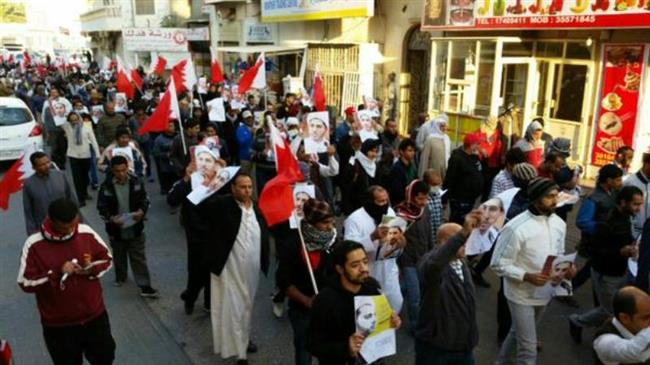 Bahraini demonstrators have taken to the streets across the tiny Persian Gulf kingdom to demand the immediate release of the country's top opposition figure Sheikh Ali Salman.
On Tuesday, Bahrainis staged rallies in Bilad al-Qadeem, a suburb of the capital Manama, to call upon the Al Khifa regime to set free the 49-year-old dissident Shia cleric, who is secretary general of the al-Wefaq National Islamic Society.
Similar protests were also held in the coastal village of Malkiya, situated some 12 kilometers (7 miles) west of Manama, the village of al-Daih as well as the city of Muharraq, situated about 8 kilometers (4.9 miles) northeast of Manama.
The Bahrainis, in separate statements, pointed out that they are not afraid of the Manama regime's "killing machine" and will not sit idle until Sheikh Salman and all those currently being kept in detention are released.
They also dismissed heavy-handed crackdown on pro-democracy rallies in Bahrain as futile and a cause for further growth of popular uprising in the Arab country, describing the jailed al-Wefaq leader as the guarantor of Bahrain.
On January 6, prominent Bahraini Shia cleric, Ayatollah Sheikh Isa Ahmed Qassim, said anti-regime demonstrations will continue in Bahrain as long as Sheikh Salman is in detention.
Salman's lawyers say Bahraini prosecutors have formally charged the opposition figure with inciting a change of government by force, inciting hatred of a segment of society, inciting others to break the law, and insulting the Interior Ministry.
Al-Wefaq has rejected the charges as malicious and outright lies.
The European Union has warned that Sheikh Salman's arrest will worsen Bahrain's already fragile political and security situation. Several human rights groups, including Amnesty International, have also called for his immediate release.