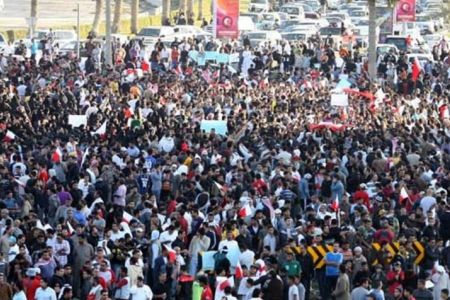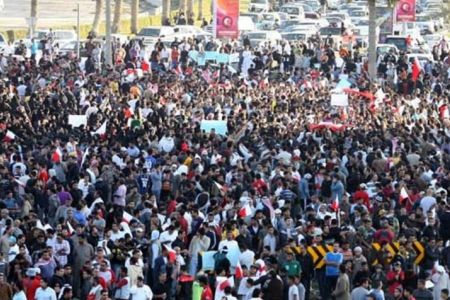 Bahraini revolutionaries have taken to the streets to deplore negotiations between the kingdom's rulers and the opposition groups hours after the onset of the so-called "National Dialogue."
The Persian Gulf country's main opposition party, Al-Wefaq, made a last-ditch effort to join the dialogue but has threatened to withdraw from the talks if the government ignores the people's demands.
The revolutionaries convened in the capital city of Manama, chanting "No dialogue" just hours after reconciliation talks between the Western-backed ruling Al Khalifah regime and the Mainly opposition were inaugurated in the tiny sheikdom.
Similar demonstrations were held in the city of Sitra, east of the country.
On Saturday, a funeral for a victim of the regime's clampdown on popular dissent turned into an anti-government demonstration as the participants marched toward the capital's Martyr Square, formerly known as Pearl Square.
In March, Saudi Arabia and the United Arab Emirates deployed military forces to Bahrain to help the regime crush nationwide protests that broke out in mid-February.
Political tensions have been running high in Bahrain with anti-government demonstrations raging on in several towns across the island nation.
The angry demonstrators have been shouting anti-regime slogans and calling for King Hamad bin Isa Al Khalifa to step down.