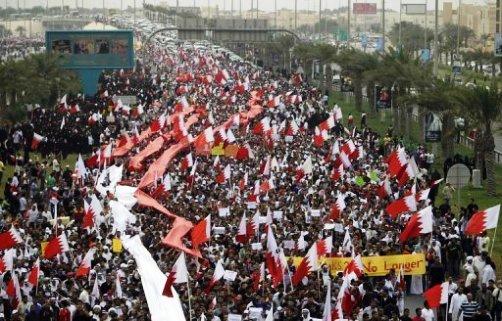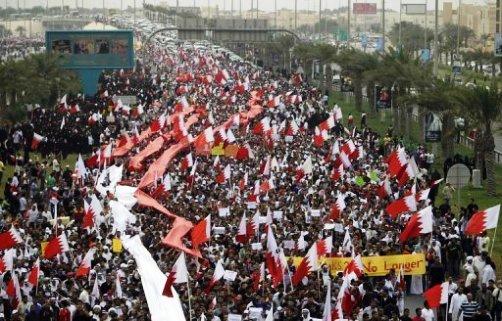 As the Bahraini popular revolution is approaching its second year, without any demands being fulfilled, Al-Wifaq National Islamic Society, one of the most significant opposition societies in the country, assured that protests will continue until achieving a democratic change in the Kingdom.
Al-Wifaq Secretary General Sheikh Ali Salman reiterated the opposition's determination to hold dialogue that would help reach a national agreement, but under the condition that this agreement would have a clear mechanism, a timetable, and a side that would guarantee their implementation.
Moreover, as Sheikh Salman called for forming a national unity government, considering this "another possible solution for the crisis", he pointed out that "a security solution accompanied with a political maneuver has proven its failure in confronting citizens that are calling for reforms and rejecting discrimination.
In contrast, Bahraini Media Affairs Minister Sameera Rajab denied that there is any kind of discrimination in Bahrain, considering that "by hosting and organizing the Gulf Cup, Bahrain had showed that it has internal tolerance and that it believes in unity and diversity."
Regarding the Human Rights violations in Bahrain, Bahrain Minister for Human Rights Affairs Salah Ali assured "the government's instant implementation of the UN Human Rights Council's recommendations," emphasizing "the importance of avoiding future violations by putting laws that are convenient with international treaties."
This statement came in concurrence with "Freedom House" organization's ranking of Bahrain as "not free" in "Freedom of the World 2012".
In this context, images broadcast on the internet recently showed a girl with bruises on her face, and blood coming out of her mouth, as she was surrounded by elements of the Bahraini police.