Bahrain
Bahrainis hold new protest against Al Khalifa rule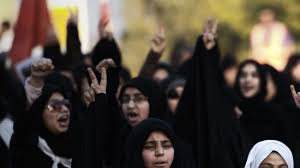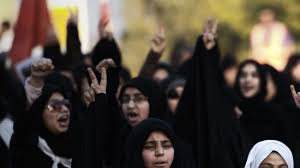 Thousands of people in Bahrain have held another anti-regime demonstration, calling on the ruling Al Khalifah regime to relinquish power.
The Bahrainis participated in the protest rally which was held in the Persian Gulf state's northeastern island of Sitra on Friday.
The demonstrators chanted slogans against Bahraini King Hamad bin Isa Al Khalifa during the protest rally.
Bahraini people have staged several protests over the past few days to voice their anger at the Al Khalifa regime's recent clampdown on the Shia mourners commemorating the martyrdom anniversary of Imam Hussein (PBUH), the third Shia Imam.
On November 4, Bahraini soldiers in armored vehicles roamed the streets in the village of Nuwaidrat, situated about 10 kilometers (six miles) south of the capital Manama, as people marched through the streets to observe the rituals of Ashura, the 10th day of the lunar month of Muharram.
Bahraini regime forces in riot gear then engaged in scuffles with the mourners and fired tear gas canisters to disperse them.
Bahraini forces also targeted the mourners in several villages across the country on November 1, removing all banners, flags and black cloths commemorating the Ashura anniversary.
Imam Hussein, the grandson of Prophet Muhammad (PBUH), and 72 of his loyal companions, were martyred on Ashura in the battle of Karbala against the second Umayyad caliph, Yazid I, in 680 AD. Imam Hussein was killed after he refused to pledge allegiance to the tyrant ruler.
Bahrain's Shia community has long complained of discrimination in the Shia-dominated Persian Gulf island state.
Since mid-February 2011, thousands of anti-regime protesters have held numerous demonstrations in the streets of Bahrain, calling for the Al Khalifa royal family to relinquish power.