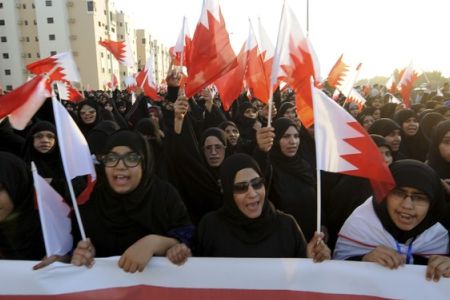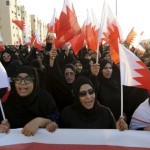 mourners have converged in Bahrain's capital of Manama to hold a funeral for a 16-year-old protester who died during a crackdown on an anti-regime rally.
Ali Youssef Bagdar lost his life after a police vehicle ran over him during a demonstration in Juffair area in the capital Manama near an American naval base early Saturday, the Associated Press reported.
On Friday, tens of thousands of Bahraini protesters took to the streets near Manama to demand an end to the rule of the Al Khalifa dynasty.
According to witnesses, the Friday rally in A'ali, about three kilometers southeast of Manama, was one of the largest anti-regime demonstrations in weeks.
Waving the flags of Libya and Tunisia — countries where Islamic Awakenings have toppled dictatorial regimes, Bahraini demonstrators called on the ruling family to draw lessons from the ousted leaders who resisted against their people's demands for reform.
Bahrain is in the midst of a revolution that began back in mid-February.
Thousands of opposition protesters have been staging regular rallies, demanding that the Al Khalifa royal family relinquish power.
Dozens of people have been killed and hundreds more arrested in the regime's clampdown on the protests.