Bahrain
Bahrainis protest martyrdom of activist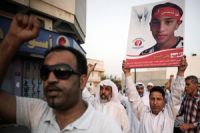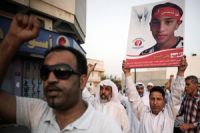 People in Bahrain have held yet another demonstration to protest the martyrdom of a young opposition activist by Saudi-backed regime forces. According to IRIB, the prot esters chanted anti-regime slogans during the rally in the village of Nouedrat on Saturday.
The rally was held in protest at the martyrdom of Mohammed Abdul Jalil Yousif on Wednesday at the hands of the regime forces. Activists say Yousif was run over by a vehicle belonging to the security forces.
On Friday, several protesters were arrested in the north of Bahrain after Yousif's mass funeral turned into a rally.
The situation has been volatile in the Persian Gulf country since anti-regime protests began in 2011.