Bahrain
Bahrainis show support for jailed students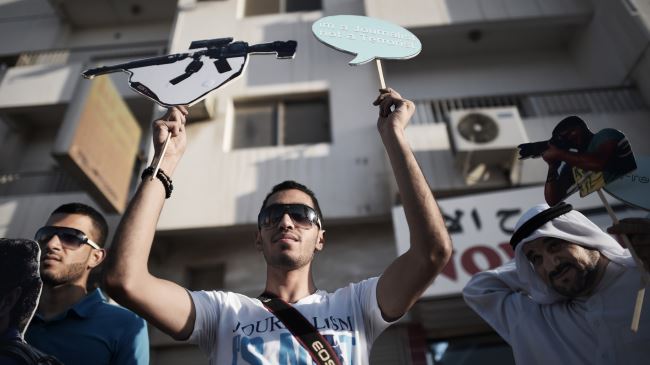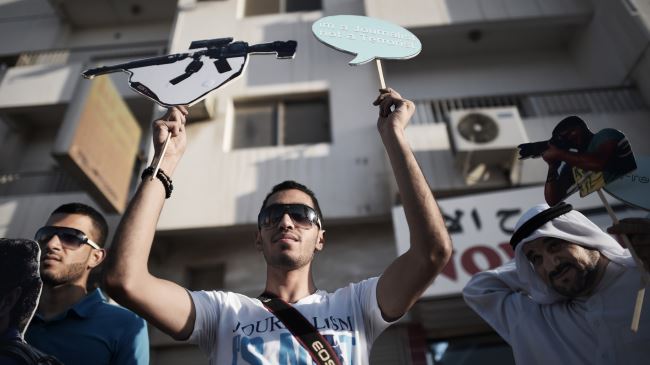 Pro-democracy protesters have taken to the streets in Bahrain to voice support for university students held in prisons across the Persian Gulf state.
The demonstrations were staged on Friday in the northeastern island of Sitra, south of the capital Manama, and the village of Samaheej.
The demonstrators chanted slogans and carried anti-regime signs during the rallies that came ahead of the new school year in the kingdom.
"The nation wants the fall of the regime," the protesters shouted.
Last Friday, Ravina Shamdasani, the spokeswoman for the office of the UN High Commissioner for Human Rights slammed the Al Khalifa regime's crackdown in a statement, which said, "Ongoing violations of the rights to freedom of expression, peaceful assembly and association, and the targeting of human rights activists in Bahrain remain of serious concern."
Since mid-February 2011, thousands of anti-regime protesters have held numerous demonstrations in the streets of Bahrain, calling for the Al Khalifa royal family to relinquish power.
On March 14, 2011, troops from Saudi Arabia and the United Arab Emirates were deployed to the country to assist the Bahraini government in its crackdown on peaceful protesters.
According to local sources, scores of people have been killed in the regime's crackdown.