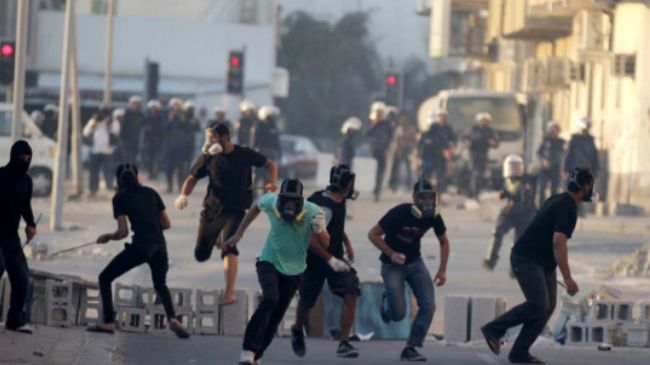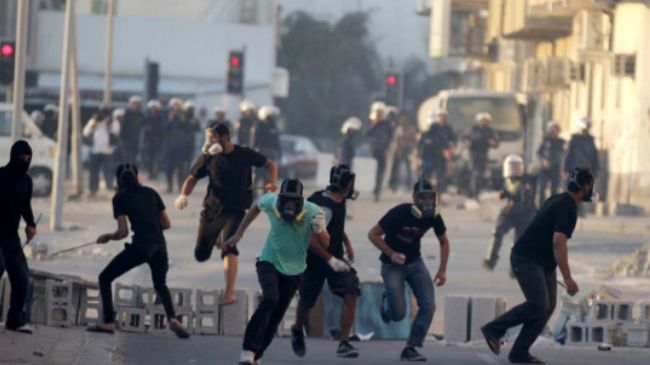 People in Bahrain have held fresh anti-regime demonstrations to denounce the relentless crackdown by Saudi-backed regime forces.
The demonstrations were reportedly held in the capital Manama and other cities and villages across the tiny Persian Gulf kingdom on Thursday. The demonstrators called on Bahraini authorities to hand over the body of slain protester Abdulaziz al-Abbar.
Abbar, 27, died on April 18 after spending 55 days in a coma due to injuries he sustained during a demonstration in the town of Saar near the capital in February.
The Bahrain Center for Human Rights said security forces had fired tear gas canisters and birdshot at Abbar.
The regime has been holding his body since then, causing more anger among Bahrainis.
On May 23, people in the village of Diraz, west of Manama, held an anti-regime demonstration to condemn Manama's iron-fist approach towards dissent. The demonstrators, angered by the regime's escalation of its deadly crackdown on protesters, honored the memory of Abbar.
In late April, clashes erupted in the village of Eker and in the towns of Jidhafs and Sitra between security forces and protesters, who were angered by the regime's refusal to return the body of Abbar.
Since mid-February 2011, thousands of pro-democracy protesters have held numerous demonstrations in the streets of Bahrain, calling for the Al Khalifa family to relinquish power.
In March 2011, troops from Saudi Arabia and the United Arab Emirates invaded the country to assist the Bahraini regime in its crackdown on peaceful protesters.
Scores of Bahrainis have been killed and hundreds of others injured and arrested in the ongoing crackdown on peaceful demonstrations.