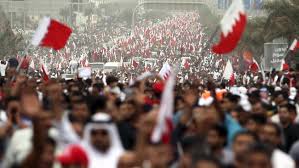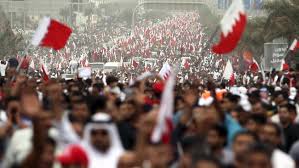 Bahraini citizens have waged yet another anti-regime protest rally to again condemn the persisting a brutal crackdown on protesters by the Saudi-backed forces of the ruling regime.
Thousands of protesters participated in a rally in the village of al-Malikiyah, southwest of the capital Manama, on Friday.
The protesters chanted anti-regime slogans and carried placards featuring jailed political activists.
A similar demonstration was also held on the island of Sitra, southeast of the capital.
Since mid-February 2011, thousands of pro-democracy protesters have held numerous demonstrations on the streets of Bahrain, calling for the Al Khalifa royal family to relinquish power.
On May 10, the country's main opposition bloc Al-Wefaq said in a report that some 170 protesters, including 29 children, were arrested by regime forces in April.
The group also said that some 837 demonstrations were held across the kingdom in April. At least 58 protesters were injured in the government's crackdown, most of them targeted by birdshots.
On March 14, 2011, troops from Saudi Arabia and the United Arab Emirates invaded the country to assist the Bahraini government in its crackdown on peaceful protesters.
Scores of Bahrainis have been killed and hundreds injured and jailed by the regime forces since the uprising broke out.
Physicians for Human Rights says doctors and nurses have been detained, tortured, or disappeared because they have "evidence of atrocities committed by the authorities, security forces, and riot police" in the crackdown on anti-regime protesters.