Bahrain
Bahrain's quest for democracy unstoppable, cleric says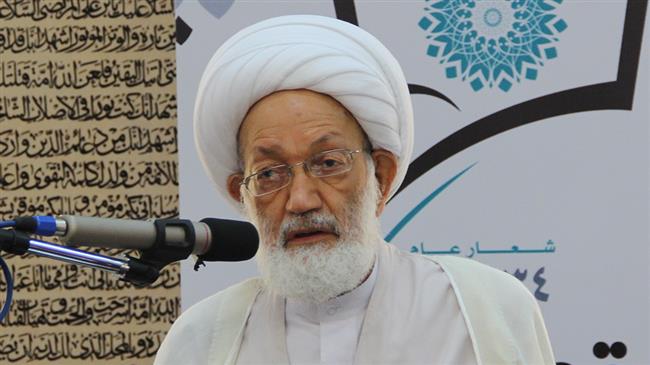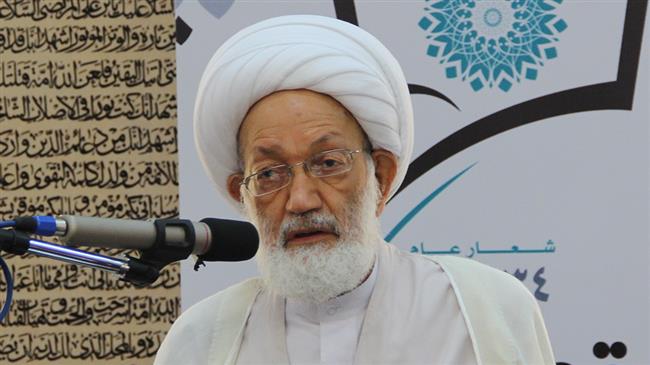 Pro-democracy protests are unstoppable in Bahrain, says a top Shia cleric as fresh clashes erupt between security forces and demonstrators.
Ayatollah Sheikh Issa Qassim said on Sunday that the pro-democracy protests are unstoppable in the Persian Gulf country and regime's continued crackdown on popular protests would end nowhere.
Qassim said that arresting leaders of the uprising with the aim of making them forgotten would have no effect on the determination of the people.
He added that the regime's desperate attempt to quell the protests is an impossible mission as people will continue to press for a real reform in the system.
Sheikh Qassim's comments came as Bahraini regime forces resorted to violence to put an end to a protest demanding the release of senior opposition figure Sheikh Ali Salman.
Police dispersed a group of protesters in Bilad al-Qadim, a suburb of the capital Manama.
Sheikh Ali Salman, the secretary general of the al-Wefaq National Islamic Society, was detained two weeks ago on charges that include seeking regime change.
Meanwhile, Manama has summoned the Lebanese Charge d'affaires, Ibrahim Elias Assaf, over remarks made by Hezbollah Secretary General Seyyed Hassan Nasrallah.
On Friday, Nasrallah condemned the Bahraini government for detaining Sheikh Salman. He also backed the Bahraini people, saying they have been seeking their democratic rights and their uprising has always been peaceful despite Manama's harsh crackdown.
Bahrain's arrest of Sheikh Salman has cost it dearly as it has faced huge criticism over the move in recent days. High-ranking officials in the United Nations and the European Union as well as human rights advocates have called for his release.
Since mid-February 2011, thousands of protesters have held numerous rallies in the streets of Bahrain, calling for the Al Khalifa royal family to relinquish power.