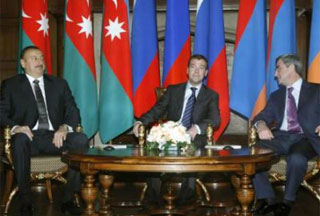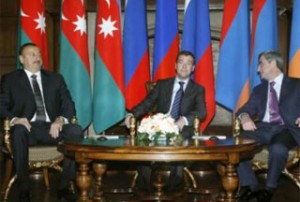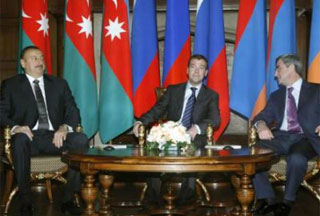 Azerbaijan has officially protested against the allocation of USD 8 million of financial aid to separatists in the Nagorno-Karabakh region by the US Congress.
Azerbaijan's Ambassador to Washington Yashar Aliyev forwarded the complaint to the US State Department on Friday.
The complaint says that such actions by the United States would negatively affect the negotiation process underway on the Nagorno-Karabakh issue, Azerbaijan's Foreign Ministry Spokesman Elkhan Polukhov told Trend News.
Baku says Washington's move threatens its sovereignty and territorial integrity. The formal complaint reportedly suggests that the aid would be interpreted as the US' support of the occupation Azerbaijani land.
Meanwhile, a member of Azerbaijan-US Inter-parliamentary Friendship Group, Nasib Nasibli, said that it was unlikely that the US State Department will provide a specific response to the Azerbaijani Foreign Ministry's complaint.
"I believe the note that the Azerbaijani ambassador presented to the US State Department will have no specific impact on the US Congress' decision," the lawmaker said.
The Karabakh conflict is essentially an ethnic and territorial conflict between Azerbaijan and Armenia based on land claims by both parties. Following six years of war about 20 percent of Azerbaijan's land, including seven towns surrounding Karabakh, was occupied in the conflict.
The armed conflict which broke out in February 1988, ended in a May 1994 truce and efforts to turn the ceasefire into a permanent peace treaty have so far proven to be of no avail.
In 1992, the Organization for Security and Co-operation in Europe (OSCE) Minsk Group was established to resolve the Nagorno-Karabakh conflict. However, the OSCE Minsk Group, compromised of the United States, France and Russia, is accused of favoring a peace resolution with the interests of Armenia in mind.