Syria
Ban to UN Summit: Stop Fuelling Syria Bloodshed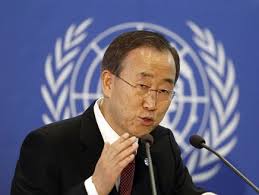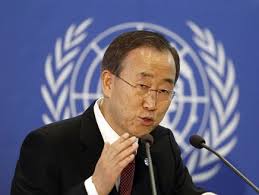 UN Secretary-General Ban Ki-moon appealed Tuesday to all the world countries to stop sending weapons which fuel the bloodshed in Syria, as he opened the annual General Assembly summit.
"I appeal to all states to stop fuelling the bloodshed and to end the arms flows to Syria," Ban told world leaders.
The UN chief also called on working immediately to arrange a second Geneva conference aimed at reaching a political solution.
"Military victory is an illusion. The only answer is a political settlement," he said.