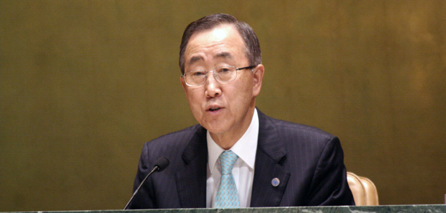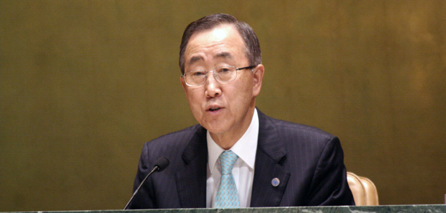 UN Secretary-General Ban Ki-moon denied Monday having made any agreement with Israel stipulating that the panel he had appointed to probe the IDF flotilla raid would refrain from questioning military commanders.
Ban asked about the existence of any such agreement at a New York press conference, Ban said none had been created "behind the scenes".
The UN chief was speaking ahead of the first meeting of the international inquiry committee, which includes former prime minister of New Zealand, Geoffrey Palmer, outgoing Colombian President Alvaro Uribe, and representatives from Israel and Turkey
Ban told the conference he would meet officially with the team on Tuesday, and expressed hope that its work would contribute to "regional stability"
Regarding the panel's mandate, Ban said it would be required to examine and identify the facts, circumstances, and context of the raid on Marmara in May, which killed nine Turkish peace activists.
He added that the committee would be asked to recommend methods of preventing such incidents from occurring in the future, and that it would have to determine steps necessary for cooperation with Turkey and Israel as the inquiry develops.
The UN chief said he had demanded the panel's first report by mid-September, before the UN General Assembly convenes.